OLYMPICS
/
Team China
---
Belgium beats nine-man China 2-0 at Olympic soccer match

Xinhua
Updated: 2008-08-10 23:01
China started fiercely at the second half. In the 53rd minute, defender Tan Wangsong was red-carded for kicking in the lower abdomen of Belgian defender Sebastien Pocognoli, who rolled on the pitch in agony.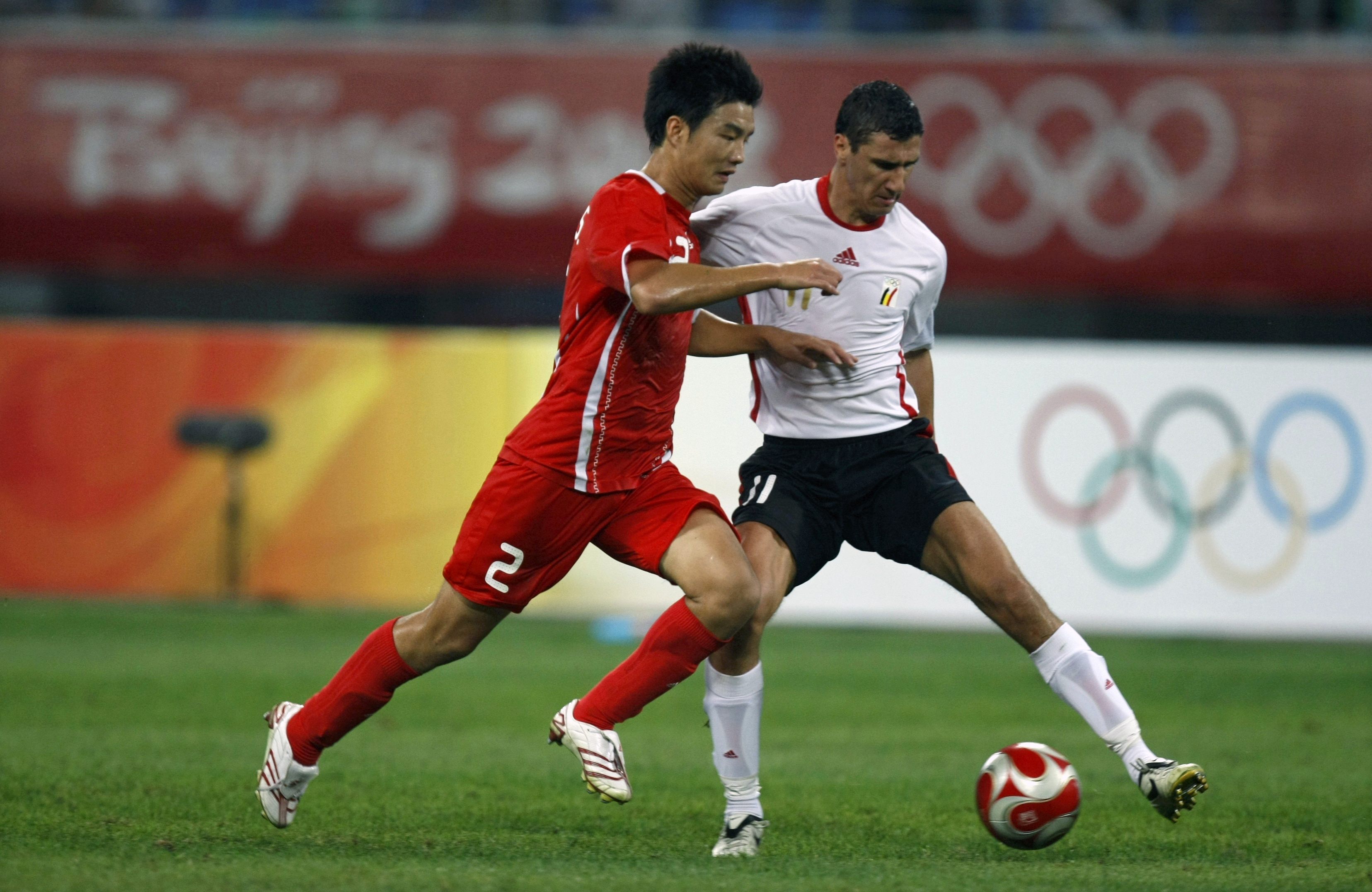 China's Tan Wangsong (L) and Belgium's Maarten Martens fight for the ball during their men's first round Group C soccer match at the Beijing 2008 Olympic Games in Shenyang August 10, 2008.  [Agencies]
The host team suffered another sting as Zheng Zhi, a midfield mainstay of Chalton Athletic, handed his captain armband to veteran defender Li Weifeng in the 64th minute after elbowing a Belgian player.
China had not won any matches in their only World Cup appearance in 2002 and previous Olympics experience in the 1988 Seoul Games, where they conceded a total of five goals.
The host country will take on medal favorites Brazil and the "Little Devils" will meet underdog New Zealand in their last group matches.