Beijing 2008: We are ready
(Reuters)
Updated: 2007-08-06 14:33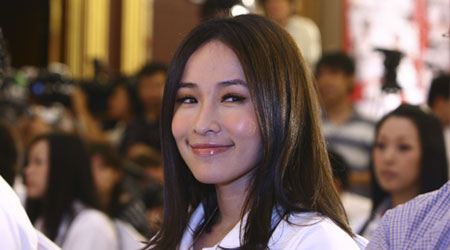 The theme song for the Beijing 2008 Olympic Games one-year countdown celebration, "We Are Ready" was officially released Saturday morning. Many music stars from the mainland, Taiwan, and Hong Kong were present at the "We Are Ready" release.Taiwan singer Elva Hsiao.[BOCOG]

The theme song for the Beijing 2008 Olympic Games one-year countdown celebration, "We Are Ready," was officially released Saturday morning. Various artists from the mainland, Taiwan and Hong Kong, as well as more than 100 media organizations were present for the song's release.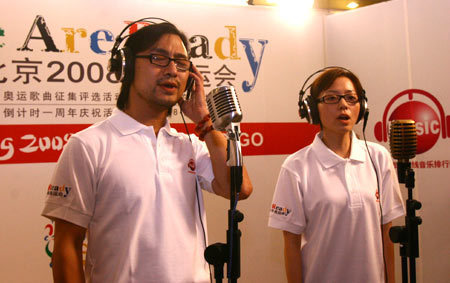 Mainland pop singers Wang Feng(L) and Zhang Liangying.



At the request of the Beijing Organizing Committee for the Games of the XXIX Olympiad (BOCOG), the well-know musicians Peter Kam and Keith Chan composed "We Are Ready" for the celebration of the one-year countdown to the start of the 2008 Olympics.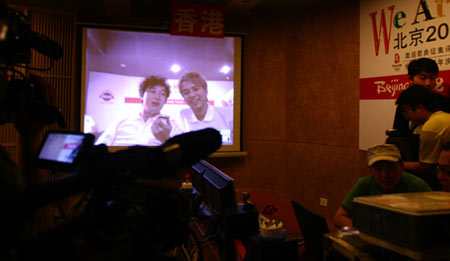 Eason Chan and Hacken Lee


Over 130 Chinese singers from the mainland, Taiwan, and Hong Kong participated in the recording of "We Are Ready." On August 8, as part of the scheduled activities for the one-year countdown celebrations, the artists will gather at Tiananmen Square and perform the song together for the first time.
Singers from mainland: Huang Xiaoming, Zhou Bichang, Shuimunianhua, Zhang Liangying, Wang Feng, Li Yuchun, Sun Yue, Cheng Fangyuan, Cai Guoqing, Hang Tianqi, Feng Xiaoquan, Zeng Gege and others.
Singers from Hong Kong and Taiwan : Alan Tam,Jacky Chan, Eason Chan, Hacken Lee, Andy Lau, Emil Chow, Elva Hsiao, You Hongming and other stars.