Guide dogs permitted on trains from May 1
By Yang Fan ( chinadaily.com.cn )
2015-04-22
Guide dogs will be allowed to board trains in Kunming, Yunnan province, from May 1, according to the Kunming railway administration.
To board the train, the dogs' owners are required to show their identification cards, certificates of physical difficulties, as well as the dogs' work permits and health and immunity certificates. Both dog and owner will also be required to pass through a security check.
Passengers wishing to travel with guide dogs are advised to inform the railway administration in advance to enable the administration to arrange suitable seats or berths for them.
For more information please visit the railway service website on www.12306.cn, or call the Kunming railway administration or railway stations.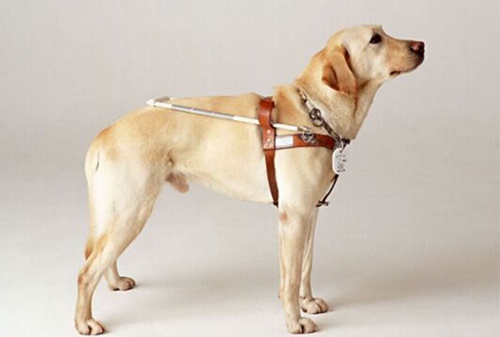 A guide dog [Photo/kunming.cn]
Edited by Jacob Hoosn
Copyright © 2015 China Daily . All Rights Reserved Sponsored by Kunming Municipal Government . Presented by China Daily .