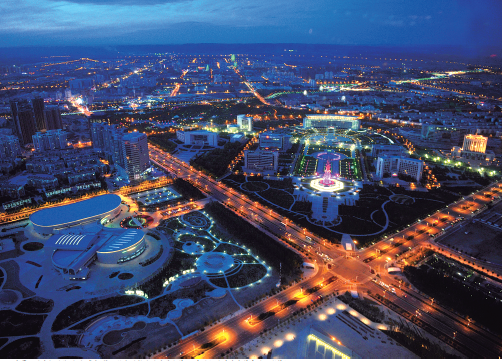 The vast oil city of Karamay lights up as a beacon in the desert. [Photo/kelamayi.com.cn]
The whole country had its eyes fixed upon the northwestern oil city of Karamay on Aug 18 as it hosted the 2016 Huawei Cloud Congress, an event aimed at exploring the latest IT innovations in cloud computing and big data.
Karamay was selected to host the event thanks to its deep investment in innovative IT which it began to implement in 2010 as a part of it "creating a world-class oil city:" development strategy. In the following five years, the city has blazed a trail in applying the latest pioneering technology into industry.
As a result, worldwide leading IT firms have flocked to the Karamay Cloud Computing Industrial Park, a key national project. Since opening in 2014, the park has attracted more than 60 IT enterprises, such as the Huawei Cloud Computing Data Center and China Petroleum Regional Data Center of Xinjiang.
The park is now able to provide an extensive range of services, including cloud computing, e-commerce, and Internet of Things, for cities along the Silk Road Economic Belt.
Karamay has also become a leader in the fields of digital and intelligent oilfields, enabling it to integrate and act on production-related information in real time to optimize oilfield operation and development.
Digital oilfields have already had a great contribution towards Karamay becoming an all-round smart city.
"Karamay aims to become the 'oil city of the world' and the information industry is a vital part of our development strategy," said Chen Xinfa, Party chief of Karamay municipal government. "We are actively focusing on developing our cloud computing industrial park here in the city."
Karamay is one of China's key oil and gas bases. In the past five years, the city has scored great achievements in seven key industries -- information industry, finance, tourism, technical service, machine manufacturing, oil reserves, and engineering education.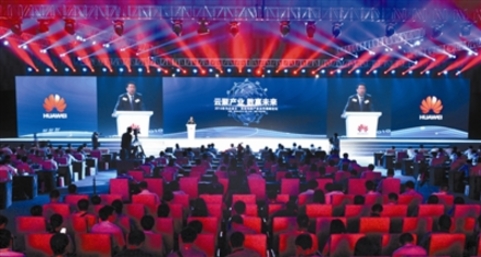 The 2016 Huawei Cloud Congress (HCC), featuring a summit forum on Karamay industrial cooperation, convenes on Aug 18 at the Karamay Exhibition and Convention Center in Karamay, Xinjiang Uygur autonomous region. [Photo/kelamayi.com.cn]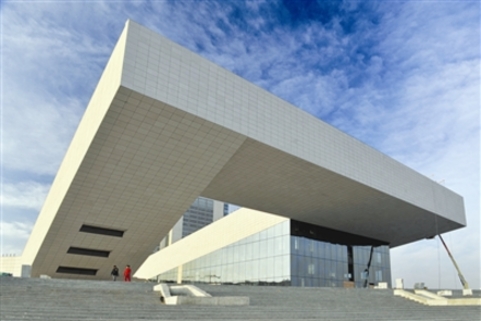 China Petroleum Regional Data Center of Xinjiang settles down in the Karamay Cloud Computing Industrial Park. [Photo/kelamayi.com.cn]
Edited by Owen Fishwick