Oil city Karamay in Xinjiang Uygur autonomous region held cultural activities to promote reading on April 23, the 21st World Book Day, Karamay Daily reported.
The activities consisted of new book recommendations, second-hand book exchange, a charity book bazaar, award-giving quizzes and volunteer services.
The event simultaneously took place at eight locations, including the Karamay Culture Center, Xinhua Bookstore, Junggar Shopping Mall, Hanbo Square and Xiaoguai county, attracting hundreds of residents in spite of the rain.
World Book Day is a yearly event organized by the United Nations Educational, Scientific and Cultural Organization, to promote reading, publishing and copyright protection.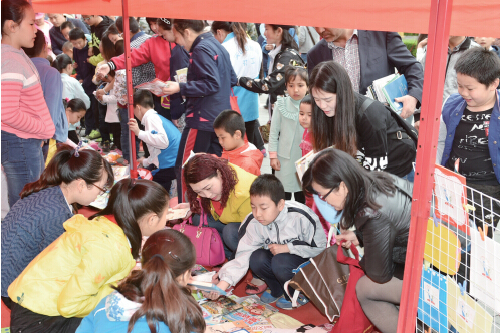 People select books at a charity book bazaar in Karamay, Xinjiang Uygur autonomous region, on April 23. [Photo/epaper.kelamayi.com.cn]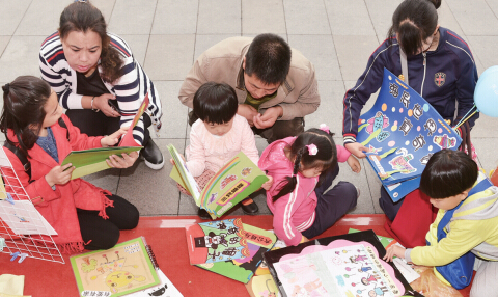 Parents teach their children to read at a book fair in Karamay, Xinjiang Uygur autonomous region, on April 23. [Photo/epaper.kelamayi.com.cn]
Edited by Peter Nordlinger