Outside Karamay city, there is a place where many different kinds of birds fly in the sky.
The area is the Nine-kilometer Desert Ecological Wetland, a 14.6-square-kilometer area in the southern suburbs of the city.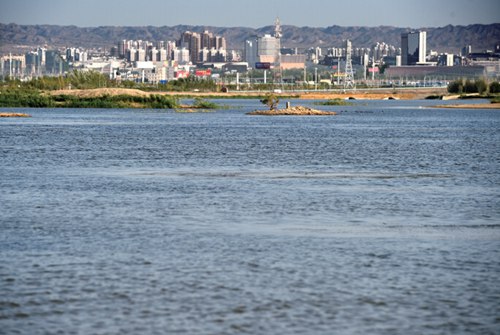 Located close to the central city, the Nine-kilometer Desert Ecological Wetland plays an important role as the city's kidney.[Photo/epaper.kelamayi.com.cn]
The first-phase construction of the wetland started at the beginning of 2013, and finished in September, 2014. To date, the wetland has reached its design capacity of 2,560 thousand cubic meters.
The main elements are water and greenery. There are about ten lakes of different sizes and shapes that are linked to each other by underground pipelines. It is a great scene to see from a bird's-eye view. The greenery comprises large areas of reeds, red willow and so on. The wetland was designed to be natural, ecological and delightful. Combined with the formation and water system, the original ecology was preserved as much as possible.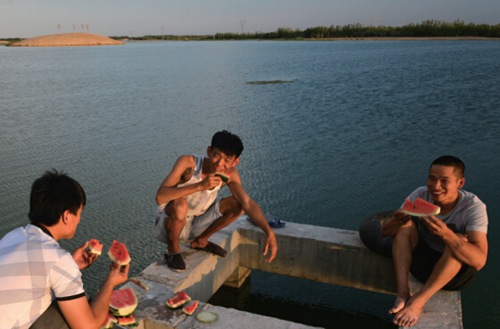 Three men eat watermelon near the ecological wetland, a good place to spend the summer. [Photo/epaper.kelamayi.com.cn]
While the wetland functions as the city's kidney, it will also be used for scientific education and entertainment. In addition, recycling reservoirs, sewage treatment and ecological gardens have been already constructed.
There will be more surprises in the second phase of the construction.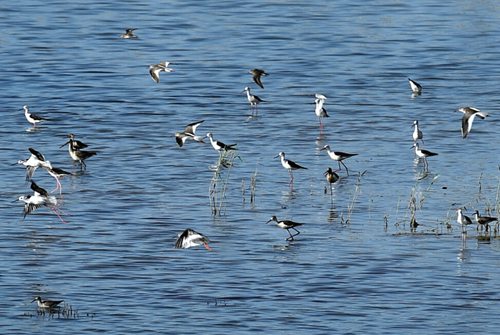 Ecological wetland is a habitat for all kinds of birds. [Photo/epaper.kelamayi.com.cn]
Edited by Andrew Ancheta