The 2015 Silk Road International Tourism Products Expo kicked off on Aug 7 in Karamay, Xinjiang Uyghur autonomous region.
Apart from the indoor exhibitions other activities included the Xinjiang Original Music Festival, a culture and food festival, a self-driving tourism expo, and a jewelry exhibition.
The Expo attracted huge numbers of participants from both home and abroad.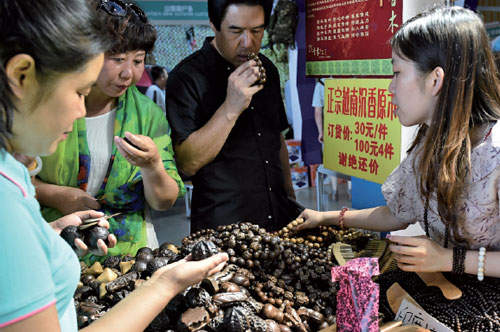 Visitors were attracted by Vietnamese crafts at the 2015 Silk Road International Tourism Products Expo in Karamay, Xinjiang. [Photo by Li Haoran/ Karamay Daily]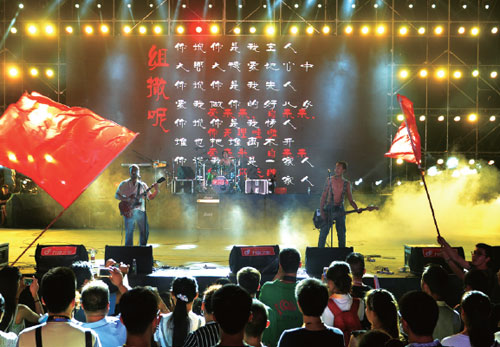 Two rock signers perform at the Xinjiang Original Music Festival at the 2015 Silk Road International Tourism Products Expo in Karamay on Aug 7. [Photo by Yan Yong/ Karamay Daily]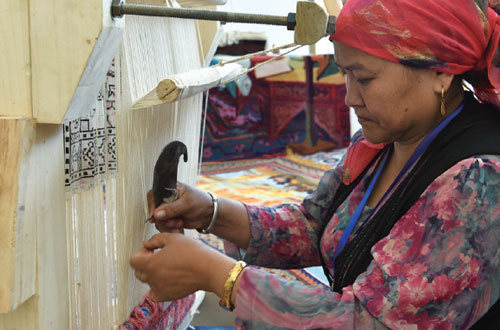 An artist shows the unique weaving techniques at the 2015 Silk Road International Tourism Products Expo in Karamay on Aug 7. [Photo by Yan Yong/ Karamay Daily]
Edited by Andrew Ancheta