You Are Here  :  
Home
 > 
News Center
Boom year for Xiamen modern logistics industry
(chinadaily.com.cn), Updated: 2018-10-11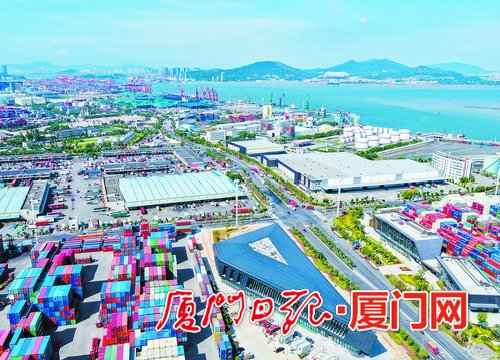 Xiamen Port offers strong support for the city's prosperous modern logistics industry. [Photo/xmnn.cn]
One hundred and twenty billion yuan ($17.34 billion) is expected to be generated by the modern logistics industry in Xiamen, Fujian province in 2018 with an increase of 9.19 percent year-on-year, according to the Xiamen Transportation Bureau.
The modern logistics industry integrates modern transportation, information technology, modern manufacturing and is one of the five industries in Xiamen that is worth 100 billion yuan.
By the end of 2017, Xiamen was home to nearly 7,000 logistics-related companies, which offers several hundreds of thousands of jobs, and 37 major logistics projects had been put into operation.
A spokesman for the transportation bureau said that at present, a total of 30 projects worth 10.26 billion yuan are under construction or are about to be constructed.
He added that 15 of the 30 projects are scheduled to be put into service and 9.73 billion yuan will be earned annually, with the rest being able to begin production by 2020 at the latest.
Moreover, another 15 projects are under negotiation with a total investment of more than 10 billion yuan, including an innovation industry park for S.F. Express, the second largest courier in China after China Post.
Based on the modern logistics industry's development prospects and its prospective projects in Xiamen, it is predicted by the transportation bureau the industry's average growth rate will be approximately 8.5 percent from 2018 to 2022, and that another 10 billion yuan will be generated by Xiamen's modern logistics industry each year.
It is also predicted by the bureau that by the end of 2022, the city's modern logistics industry will yield more than 160 billion yuan.