You Are Here  :  
Home
 > 
News Center
Smart suitcases to free up travelers' hands
(chinadaily.com.cn), Updated: 2018-08-09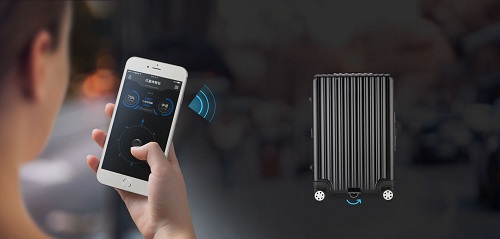 The smart suitcase developed by Jefferson Tech Co in Xiamen is capable of following its owner all by itself. [Photo/jefferson-ai.com]
A Xiamen company has developed a smart suitcase together with an international famous suitcase brand to bring more convenience to travelers, according to local media.
The newly-developed suitcase is capable of following its owner all by itself while the owner can also control the suitcase's walking route with a smartphone, Huang Yongxian, chief executive officer of Jefferson Tech Co in Xiamen, an accessories supplier of smart bags and suitcases, said.
The CEO believed that intelligent bags and suitcases will get increasingly popular in the future, adding that Jefferson has cooperated with hundreds of manufacturers of smart bags and suitcases.
Huang said that smart suitcases should satisfy the demands and busy lifestyles of modern society.
The self-weighing function of the newly-developed suitcase takes away the need to weigh luggage before a flight and its reminder function can inform the owner of its arrival when the registered suitcase is delivered to the destination.
More than 30 such functions have been developed by Jefferson, according to Huang.
However, the difficulty for the developers of smart bags and suitcase is how to balance performance and cost.
Huang said that technological innovation is the best way to lower cost and as technology develops, increasingly more smart bags and suitcases with a high performance and low cost will be available in the future.