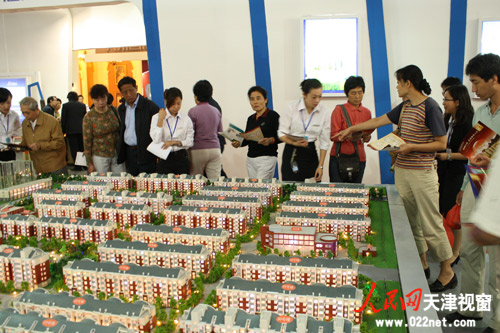 The autumn housing fair in Tianjin closed on Saturday at the Tianjin International Exhibition Center and saw a substantial amount of transactions.
Over 1800 transactions of houses with nearly 150,000 square kilometers were closed at the autumn housing fair, up 33.8 percent from another housing fair earlier this year in spring.
The financial and tax policies released by the State Council to stimulate the real estate market boosted buyers' confidence, one official with the Department of Housing Management of the Municipal Land Resources Bureau said.
The five-day housing fair attracted over 140 thousand visitors, a record high. Medium-and -small sized flats were favored by buyers. 874 flats were sold, which is 30.4 percent more than sales at the spring fair, but the average size of the flats sold was 93.9 square meters, 5.7 sq meters smaller than the average from the spring fair.
By Guo Changdong