Local photographers capture the beauty of autumn in Tai'an
(chinadaily) Updated: 2016-10-18
Tai'an is spectacular all year round, but many say that autumn is when it's at its most beautiful.
Two local photographers, Zhang Jie and Wang Lishan, journeyed the city's tourist hotspots to capture the essence of the season at its autumnal best.
Iconic Mount Tai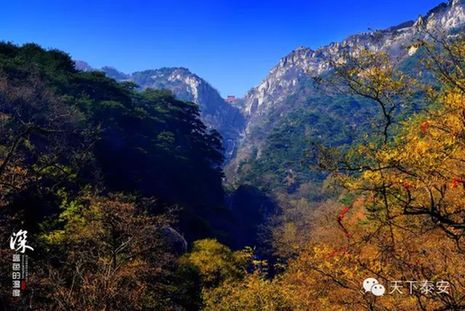 The auburn hues coat the cliff face, rising up to the peaks of the iconic Mount Tai. [Photo/Zhang Jie]
The fragrance of autumn envelops Mount Tai providing another twist to the iconic location's tranquility. The ginger tones and golden leaves contrast the clear blue skies above, as the warm sunshine bathes mountain climbers in a picturesque scene.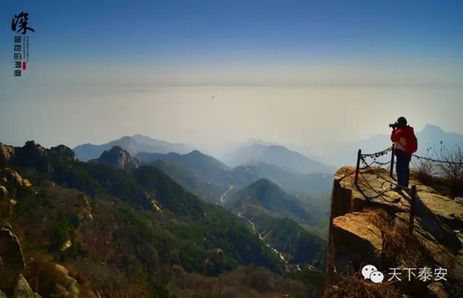 Mount Tai is a photographers' favorite in autumn. [Photo/Zhang Jie]