Business college innovates book borrowing
The beautiful campus scenery in Shanxi University's business college. [Photo provided to chinadaily.com.cn]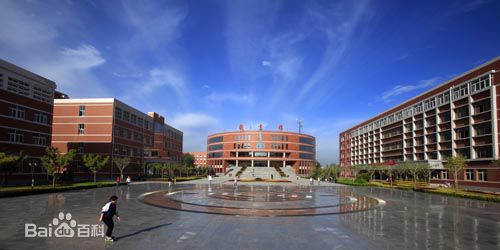 The library of Shanxi University's business college. [Photo provided to chinadaily.com.cn]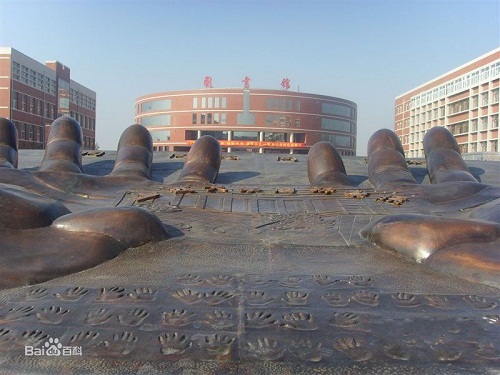 Sculpture of two palms lies in front of the university's business college. [Photo provided to chinadaily.com.cn]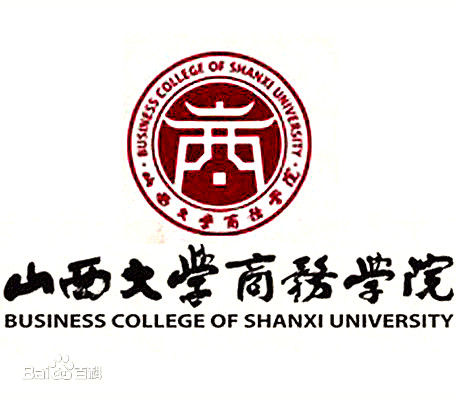 The badge of Shanxi University's business college. [Photo provided to chinadaily.com.cn]
Xinhua Bookstore in Taiyuan, Shanxi province recently saw batches of young buyers from Business College of Shanxi University roll in, taking away more than 1750 books only in two days.
The reading wave came after the cooperation between the college and the bookstore based on an online platform newly launched by the college which allows its students to borrow books directly from the bookstore simply within two minutes.
"The process is easy. Follow the Wechat account of the college library system and scan the international standard book number after coming into books you want." Liu Jie, major developer of the new platform is excited about the facility it broughts to students. He added the college library will take charge of the costs of borrowed books.
Traditional book purchasing generally takes nearly two months to finish the whole course undergoing the process of book selection, mass purchasing, book encoding and book classification, said Liu. The new way, besides its high efficiency, is creatively demand-oriented which can also boosts the effective ultilization of the book resources of the library.
According to the library, the promotion of the new platform is right now underway expected to seek an expanded cooperation with more bookstores, offering a greater array of book options for university students.
Guo Qizhi, library curator of Business College of Shanxi University, vows an innovative management system in the information era. With increasingly strong customized needs of teachers and students, he said, data management should gradually take over traditional document management to maintain the sustainable development of the library industry.
The raise of digitalization level in the college libaray proved the words of the curator. The convenient seat reseration, e-book download and what's most valuable, the integrated book resource online platform, made a big step forward for the library development while providing excellent support for college faculties to pursue their academic goals.
Confucius Institutes

The Confucius Institutes are set up worldwide by the Chinese Language Council International to promote Chinese language and culture.

Enrollment of Foreign Students in Shanxi University

Join us and explore our wide range of study programs and enjoy a first class educational experience that makes you a part of a lively global community.