World-famous chemistry professor visits Shanxi University
Professor Daeyeon Lee from the University of Pennsylvania in America visited Shanxi University on Aug 4, to carry out academic exchanges with his counterparts in China.
Lee is a professor of chemical and biomolecular engineering, and for years he has been committed to the research of Janus particles, a type of nanoparticle, and its applications.
He once studied at world-renowned universities such as Massachusetts Institute of Technology (MIT) and Harvard. As a specialist who enjoys a great reputation in colloid and interface chemistry and biological materials, Professor Lee has published a number of articles in prestigious journals and won numerous international awards.
During his visit, Professor Lee visited laboratories at the School of Chemistry and Chemical Industry, and learned of the achievements Shanxi University has made on preparations of pickering emulsion, the stability of pickering emulsion and Janus particles.
The following day, Professor Lee delivered a speech explaining the application of Janus particles in the biological medicine fields.
Teacher and students took part in a Q&A with the professor and praised his speech, logical ideas and scientific knowledge.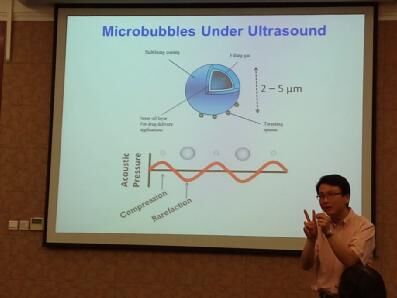 Professor Daeyeon Lee from the University of Pennsylvania in America delivers a speech in Shanxi University.
Confucius Institutes

The Confucius Institutes are set up worldwide by the Chinese Language Council International to promote Chinese language and culture.

Enrollment of Foreign Students in Shanxi University

Join us and explore our wide range of study programs and enjoy a first class educational experience that makes you a part of a lively global community.