Chumin College of Shanxi University
Chumin College takes its name from the first president of Shanxi University after the founding of People's Republic of China, Deng Chumin. It was founded in 2009, following the introduction of "Chumin" experimental classes in the same academic year. The classes, as part of the Shanxi University's comprehensive implementation of "five transformations" and achievement of "four improvements", were aimed at fostering and cultivating high-quality creative talent and improving training quality.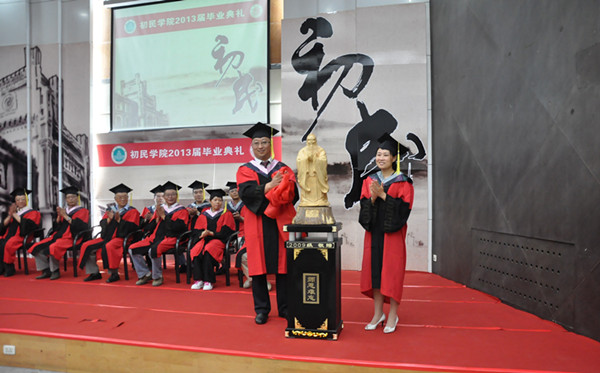 There are two types of experimental classes in Chumin College that specialize the in arts and sciences, which are designed for students in majors related to Chinese language literature and business administration. Theoretical classes are taught through both general courses and categorical courses; the former of which includes public compulsory courses and public elective courses. As for categorical courses, literature, history, and philosophy are offered for students majoring in arts, while mathematics, economics, and management are offered for students majoring in science-based subjects. Practical teaching is accomplished through the combination of theory teaching and a teaching plan. The teaching program of each major is considered and observed when students of the College are taught professional courses.
With a total of 327 students throughout the four academic year groups, Chumin College boasts 6 teaching instructors, 21 teaching advisors and 46 course teachers. This includes 20 professors, 23 associate professors, 10 doctoral supervisors and 42 master's supervisors. Both the offices and students of Chumin College are housed in the Wenying Building in Shanxi University, which helps to facilitate unified management.
Chumin College has developed various management systems to guarantee that the students have rules to follow during their daily study and life. The College focuses on the cultivation of students'capacity for scientific research and encourages the freshmen to participate in research projects. Student participation and engagement is high, with 197 students currently involved in various research projects, accounting for 62.5% of the total number of students in the college. As well as this, 55 research projects have been applied, including 10 national-level research projects and 3 provincial-level research projects.
Confucius Institutes

The Confucius Institutes are set up worldwide by the Chinese Language Council International to promote Chinese language and culture.

Enrollment of Foreign Students in Shanxi University

Join us and explore our wide range of study programs and enjoy a first class educational experience that makes you a part of a lively global community.