Basic and applied Quantum Optics Lab
The basic and applied quantum optics lab was built in the key lab of Shanxi University's quantum optics education department. It passed the examination organized by experts in the Ministry of Science and Technology's fundamental research division in Aug 2001, and was approved for construction in Oct 2001. The lab passed the acceptance check by experts from the Ministry of Science and Technology in December 2002 and relies solely on the Shanxi University.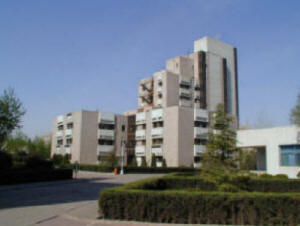 The major research directions of the lab include 1) basic and applied quantum optics, which follows the theory of quantum physics and applies modern optic and optoelectronic experiments to conduct studies on the nonclassical properties of the light field, the quantum state, and the nonclassical light field, and explores the classic light field in quantum information and quantum physics; 2) The interaction between light and atoms, which studies the light-matter interaction, explores atomic and photonic quantum physics processes, and looks into the process of atom-photon quantum phenomenon to acquire ultra-cold atoms and realizes observation and control of the photon-atomic interaction at a single-particle level; 3) all solid-state laser technology and light quantum devices, which improves the high-performance solid-state single frequency laser, and develops tunable optical parametric oscillators, solid-state small light compressors and quantum entanglement devices.
Professor Zhang Jing is now the director of the lab, and professor Xiao Liantuan is the deputy director. Wu Peiheng is the director of the lab's academic committee, and Peng Kunchi is the deputy director. The lab belongs to Shanxi University's photoelectric institute, and relies on the university's electronic information technology, physics and theoretical physics institutes, as well as the national basic scientific research and teaching personnel training base. It has received support from the national key optical projects. The lab always insists on frontier research in quantum optics, focusing on continued efforts and devotion in lab construction, pays attention to academic echelon cultivation, and has formed a stable scientific research team with members in various age groups. The young and middle-aged academic leaders have one to two years of postdoctoral training in advanced labs abroad and are now independently undertaking and presiding over scientific research projects.
The university's scientific research team is made up of an academician from the Chinese Academy of Sciences, three winners of the National Outstanding Youth Foundation, a winner of the National Science Fund for Distinguished Foreign Young Scholars, two Yangtze River Scholar specially-appointed professors, one Yangtze River Scholar chair professor, two chief scientists of the national key scientific research projects, two people from the Teaching and Research Award Program for Outstanding Young Teachers in Higher Education Institutions of the Ministry of Education, two people from the Program for New Century Excellent Talents, three top-notch innovation talents from institutes of higher learning in Shanxi, two New Century Academic and Technological Leaders in Shanxi, and four young academic leaders from Shanxi's institutes of higher learning. The scientific research team was named an excellent innovation team in Shanxi in 2004, a Ministry of Education's innovation team in 2005, and a national innovation research group in 2008.
In recent years, the lab has undertaken two national key scientific research projects, two 973 Program projects, one joint project, one Natural Science Foundation's key project, three National Outstanding Youth Foundation projects, a special equipment project, two international cooperative projects, ten youth foundation projects, an innovation team project for the Ministry of Education, and 18 other provincial projects. It accomplished one 973 Program project, four of the Natural Science Foundation's key projects, one project of the National Science Fund for Distinguished Foreign Young Scholars, 20 general programs, and more than 100 other provincial projects. The lab has seen more than 400 dissertations published in important academic publications in China and abroad, including 14 in PRL, 32 in PRA and nine in Opt Lett.
It won a second-place National Natural Sciences Award and a second-place National Technological Invention Award, a Science and Technology Progress Award of the Ho Leung Ho Lee Foundation, a National Outstanding Professional and Technical Talent Award, an Outstanding Scientific Contribution Award in Shanxi, a Xie Xide Prize in Physics, a State Education Commission's Scientific and Technological Advancement Award, a Ministry of Education's Technical Invention Award, three first-place Provincial Scientific Research Achievement Awards, 13 second-place Provincial Scientific Research Achievement Awards, and a second-place National Teaching Achievement Award. The lab has developed more than ten kinds of single-model and single-frequency all-solidified green lasers and have three national patents for inventions approved.
The lab has paid special attention to academic exchanges during construction, and has built long-term and steady academic exchanges with famous quantum optics labs in the US, France, Germany, Japan and Australia. The bilateral cooperation project, where China and France send scholars to visit each other, has been running for many years and has produced gratifying achievements.
Confucius Institutes

The Confucius Institutes are set up worldwide by the Chinese Language Council International to promote Chinese language and culture.

Enrollment of Foreign Students in Shanxi University

Join us and explore our wide range of study programs and enjoy a first class educational experience that makes you a part of a lively global community.