1. Zongzi 粽子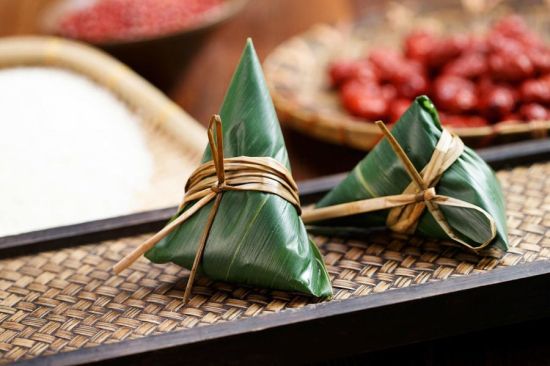 [Photo/VCG]
The most important traditional food for the Dragon Boat Festival is zongzi -- pyramid-shaped glutinous rice dumplings wrapped in reed leaves.
In general, northern Chinese prefer sweet rice dumplings filled with red-bean paste or Chinese dates, while southerners like savory ones with fillings such as egg yolk, pork and mushroom.
2. Realgar Wine 雄黄酒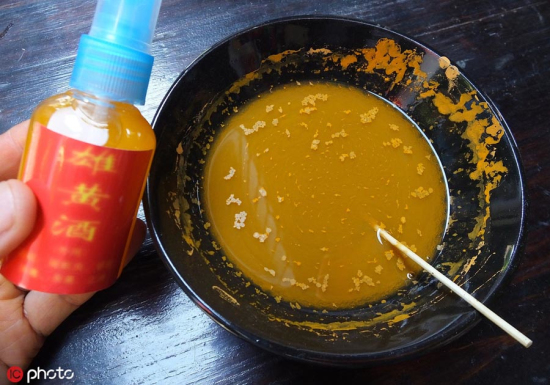 [Photo/VCG]
Realgar wine, or xionghuangjiu, is a Chinese alcoholic drink consisting of fermented cereals and powdered realgar.
There is an old saying: "Drinking realgar wine drives disease and evil away."
In ancient times, people believed that realgar was an antidote for all poisons, and effective for killing insects and driving away evil spirits
3. Tea eggs 茶叶蛋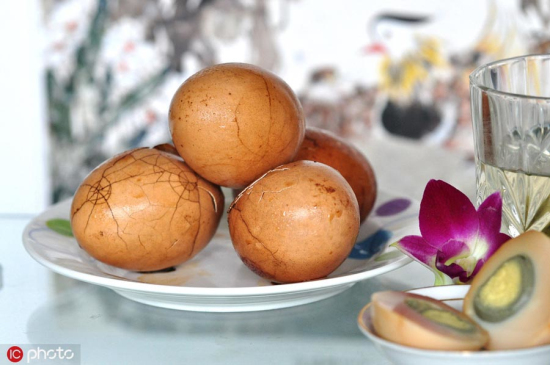 [Photo/VCG]
It is a custom for people in Central China's Nanchang, Jiangxi province, to eat tea eggs during the Dragon Boat Festival.
The shells of the boiled eggs are then dyed red, put into colorful netted bags, and hung around children's necks, which is believed to bring them good luck.