Sheshan produces more than 10 varieties of peaches, including early-, mid- or late-maturing cultivars. The peaches are available on the market for a long time. They are deemed the best among all the peaches picked from suburban peach orchards for their sweetness and good flavor.
Yulu peaches, which go on sales in mid-July, are one of the best peaches picked from orchards in Sheshan. With thin skin and crisp pulp, Yulu peaches are juicy and sweet. They are not only delicacies to relieve summer heat, but also serve as perfect presents for families and friends.
Yellow-fleshed peaches are another famous variety planted on Sheshan Hill. They come onto the market in mid-August. They are relatively large but their pits are small. The thin-skinned peaches taste sweet and they stay rip for a long time.
Late-maturing Yingqing peaches are usually picked for sale in mid-September.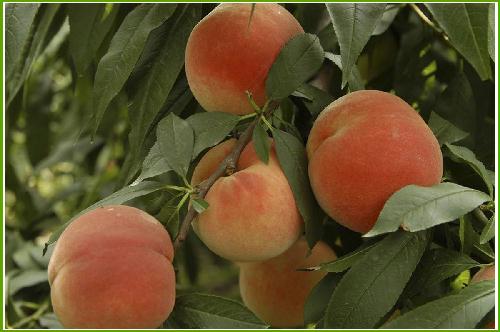 Sheshan peach