World Industrial Design Conference to be held in Yantai in October
Updated : 2019-09-10
(chinadaily.com.cn)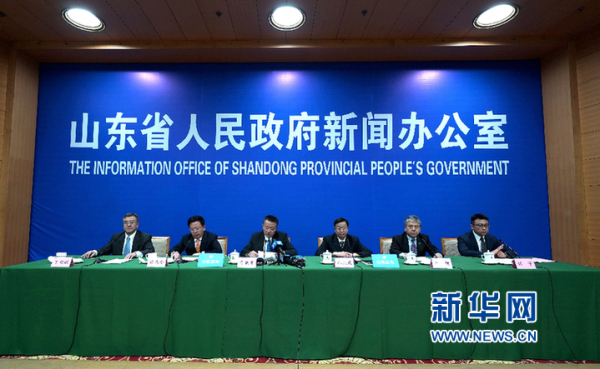 A news conference announces that the 2019 WIDC will be held in Yantai, a coastal city in East China's Shandong province, on Oct 18. [Photo/Xinhua]
The 2019 World Industrial Design Conference (WIDC) will be held in Yantai, a coastal city in East China's Shandong province, on Oct 18, local media reported.
More than 1,000 representatives of design organizations, institutions and enterprises from over 30 countries and regions will gather in Yantai to explore how to promote the integrated development of industrial designs and economy and to further strengthen design exchange among different countries.
The conference will launch a series of activities, including an international roundtable discussion on design development, 80 forums on the development of the international design industry, and more than 100 matchmaking conferences on design and manufacturing. More than 200 design innovations will also be released at the summit.
The conference has been held in Zhejiang province two times since 2016. This year's event was jointly hosted by the Ministry of Industry and Information Technology and the Shandong Provincial People's Government.
It will also showcase industrial design innovations in products, services, data, manufacturing, ecology, and entrepreneurship and explore the effects that industrial design has had in rural revitalization and poverty alleviation.