Potatoes bring sweet benefits to Yantai company
Updated : 2019-08-06
(chinadaily.com.cn)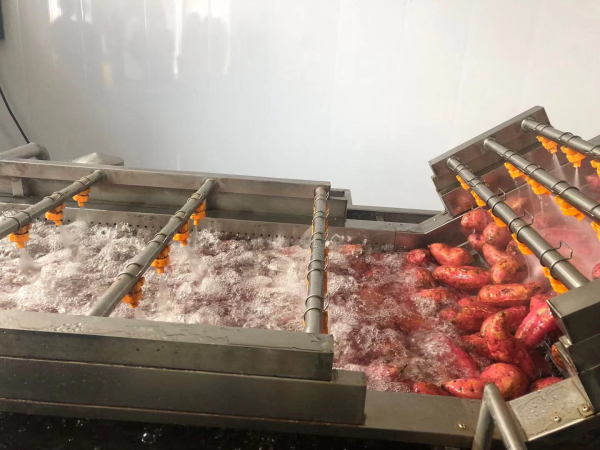 Photo taken on Aug 6 shows the production workshop of Kunyu Zhengyuan Food Company in Yantai, Shandong province. [Photo provided to chinadaily.com.cn]
A group of journalists from over 30 domestic mainstream media outlets paid a visit to Kunyu Zhengyuan Food Company in Yantai, Shandong province on Aug 6 to explore the company's development history of its sweet potato products.
Zhengyuan, an active and sustained supporter of local development of characteristic ecological agriculture, invested nearly 100,000 yuan ($14,237.92) for the use of more than 20 hectares of land in 2017, where they established their sweet potato seedling base after obtaining seedling cultivation authorization from the Yantai Academy of Agricultural Sciences.
The company also obtained a food production license and registered two trademarks of "Shishuji" and "Kunyu Xianshu."
It has hired a professional company to design packages for its products, such as baked sweet potatoes and dried apples. The company's annual production capacity has reached more than 500 tons.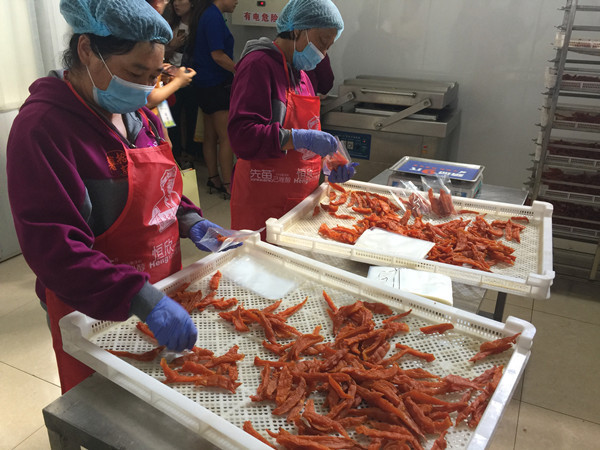 Workers at Kunyu Zhengyuan Food Company pack baked sweet potatoes.[Photo provided to chinadaily.com.cn]
The company has organized and participated in various exhibitions to expand its market and facilitate more cooperation. It has worked with e-commerce platforms such as Alibaba, JD.com and Suning to boost online sales. Through various online and offline sales channels, the company's products are sold all over the country and have received overwhelmingly favorable comments from consumers.
Last year, the company planted 23.33 hectares of sweet potatoes, with an annual output of 455 tons and an output value of 8.5 million yuan.
The journalists will also visit agro companies in Muping district, Laiyang, Qixia, and Haiyang featuring food processing, fruit, and aquatic products during their four-day tour.
The event was jointly hosted by the city's publicity department and agricultural bureau to promote Yantai's modern agriculture and showcase its local farm products.