Yantai conference, exhibition industry sees robust development
Updated : 2019-07-22
(chinadaily.com.cn)
Yantai, a coastal city in East China's Shandong province, has seen the rapid development of its conference and exhibition industry in recent years.
Yantai hosted a total of 63 conference and exhibition activities in the first half of this year, covering an area of 320,000 square meters, attracting more than 5,600 companies and over 1100,000 participants, according to figures released at a news conference held by Yantai government on July 18.
The data showed that among several large-scale exhibition activities, the total turnover reached 3.88 billion yuan ($562.3 million).
The volume of transaction at the Yantai International Wine Exposition amounted to 320 million yuan, which was held from June 28 to 30.
A total of 14 projects worth 2.7 billion yuan were signed on site at the China-Japan-ROK Youth Innovation and Entrepreneurship Forum on June 25.
At present, Yantai city is working towards preparing for the World Industry Design Conference, the International Fruit and Vegetable Exposition, the International Healthcare Industry Exposition and the International New Energy Automobile Exhibition.
Accordingly, around 20 large-scale exhibitions will be held in the city next year such as the World Apple Industry Conference and the 10th International Landscape Design Exposition.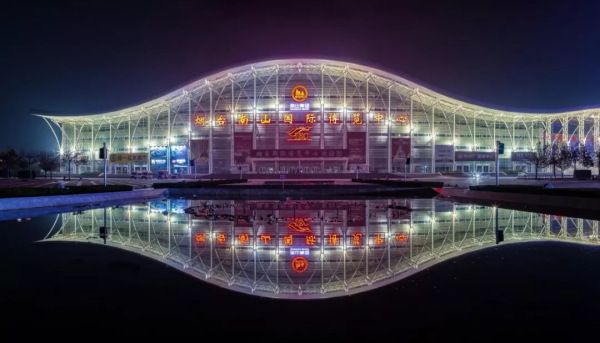 A nightview of Yantai Nanshan International Exposition Center in Yantai, East China's Shandong province. [Photo/WeChat Account: yantaifabu]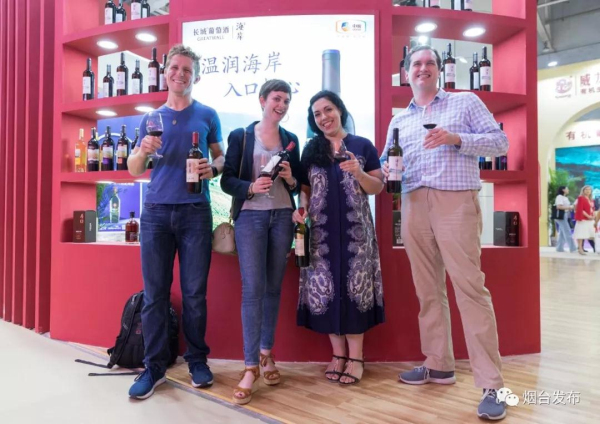 Foreign guests raise a cup of wine at the 2019 Yantai International Wine Exposition, which is held from June 28 to 30. [Photo/WeChat Account: yantaifabu]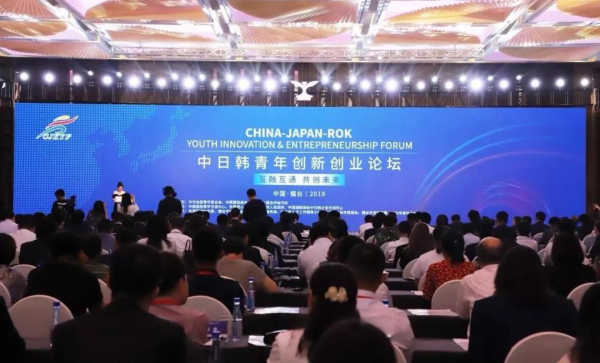 Yantai hosts the China-Japan-ROK Youth Innovation and Entrepreneurship Forum on June 25. [Photo/WeChat Account: yantaifabu]