Park becomes model in promoting cooperation with S. Korea
Updated : 2019-07-19
(chinadaily.com.cn)
Yantai has become a magnet in attracting South Korean investment in recent years, thanks to the launch of Sino-Korea (Yantai) Industrial Park.
Sino-Korea (Yantai) Industrial Park was approved by Shandong provincial government in 2018. Covering 80.4 square kilometers, it has three areas distributed among Yantai Economic and Technological Development Zone, Yantai High-tech Zone and Mouping district.
Its west area, located in Yantai Economic and Technological Development Zone, focuses on high-end manufacturing sectors such as new energy automobile industry.
East development area in Mouping district aims to promote bioscience and tourism trade industries while its east main area in Yantai's high-tech zone is set to boost healthcare and advanced service industries.
Zhang Dan, deputy director of Yantai municipal bureau of commerce, introduced its general quo at a news conference on July 18.
In the first half of this year, the park has carried out 15 trade promotional activities in South Korea, Beijing, Shenzhen, Tianjin, Xi'an and other cities.
Ten cooperation projects were signed with South Korea, including ultra-low temperature cold chain logistics. Nine of them were launched.
According to Zhang, the industrial park has also set a goal to introduce more than 100 South Korean-funded projects by 2025, with an investment of over $2 billion, and imports and exports to South Korea is expected to reach $10 billion.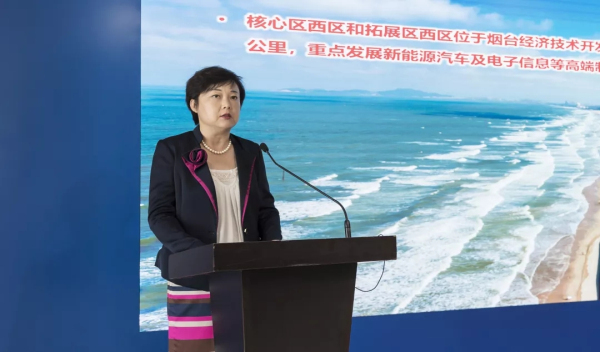 Zhang Dan, deputy director of Yantai municipal bureau of commerce, introduces the general quo of Sino-Korea (Yantai) Industrial Park at a news conference on July 18. [Photo/WeChat Account: yantaifabu]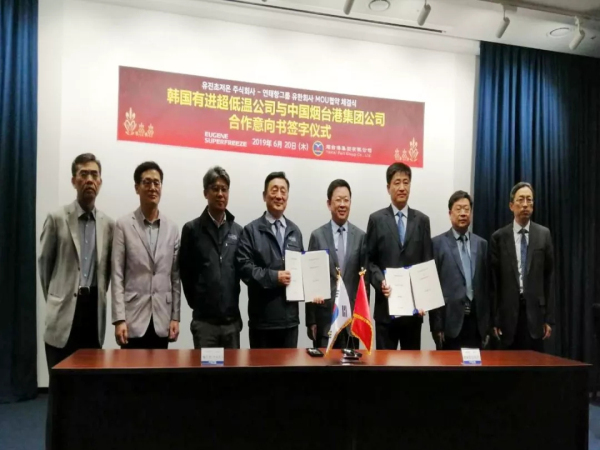 South Korean ultra-low temperature company signs cooperative agreement with Yantai Port Group on June 20 in developing ultra-low temperature cold chain logistics. [Photo/WeChat Account: yantaifabu]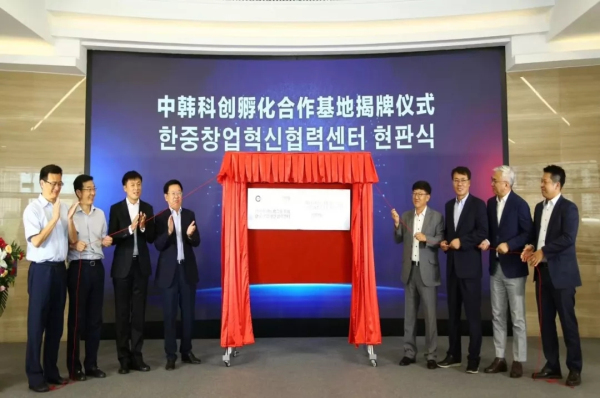 China-S. Korean Science and Innovation Incubation and Cooperation Base is launched in Yantai Economic and Technological Development Zone on July 10. The base is set to promote industrial and technological cooperation between China and South Korea. [Photo/WeChat Account: yantaifabu]