Media tour of Yantai explores its reform and opening up
Updated : 2018-08-09
(chinadaily.com.cn)
A two-day media tour was held in Yantai, East China's Shandong province on Aug 7, where representatives from 30 major media institutions were invited to witness the progress made by the city in its  reform and opening-up.
Some of the media institutions invited included people.com.cn, China Daily, Hong Kong Commercial Daily and Hong Kong Economic Times.
The event, hosted by the city's municipal publicity department and commercial bureau, was held to highlight the fruitful results yielded in Yantai since the implementation of the reform and opening-up policy in 1987.
Journalists visited Yantai's development zone, bonded port zone and high-tech zone to explore the progress made in the city, as well as its business environment.
To keep the city on track with its opening-up, a series of policies have been launched to hasten the development of industrial parks and exhibition businesses in the city.
Yantai, one of the14 pioneer coastal cities in China that has undergone the process of reform and opening-up to the world, has also stepped up efforts to lure investment and highly skilled workers, with the aim of building the city into a manufacturing and marine economic hub.
Li Ming, the deputy director of Yantai's municipal publicity department, delivers a speech on Aug 7. [Photo/sdchina.com]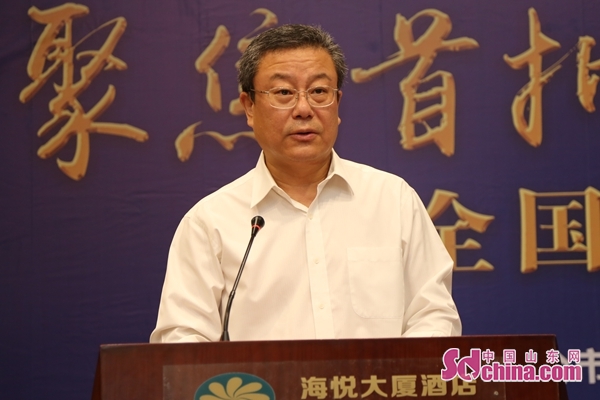 Liu Sen, the director of Yantai's commerce bureau, introduces Yantai's opening-up policies at the opening ceremony on Aug 7. [Photo/sdchina.com]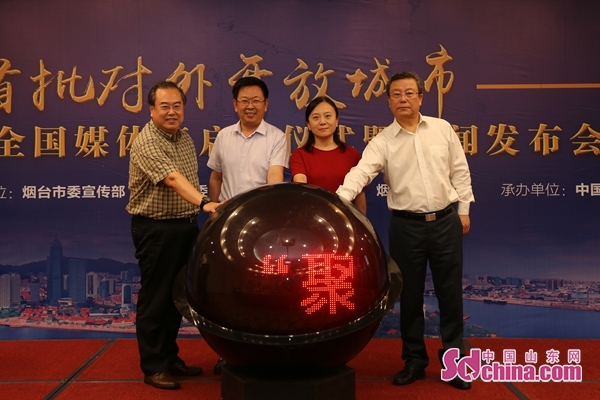 Officials pose for a photo at the launch ceremony for the media tour in Yantai, East China's Shandong province on Aug 7. [Photo/sdchinacom]