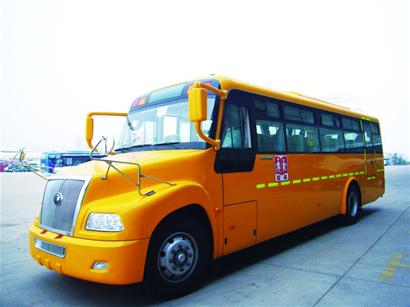 The western-style big nose school bus is scheduled to be ready for use in the second half of this year.
The Qingdao municipal government plans to allocate special funding to purchase the world-class school buses produced by Zhengzhou Yutong Group Co, Ltd, to guarantee students' safety.
Qingdao's traffic and transportation department is also organizing a team of school bus drivers responsible for trial runs.
The big-nose school bus has a classic western-style appearance with the highest safety rating of all school bus products in China. The application of an enclosed ring structure around the body ensures excellent impact resistance to guarantee students' safety. In addition, the 360-degree vision span leaves no dead angle for the driver.
The bus's seats are designed smaller than those of ordinary buses in consideration of children's height, and each seat is equipped with a seat belt.
The buses are to be given trial runs in the second half of this year.
By Chen Zhilin (chinadaily.com.cn)
Edited by Nathan Place