Ningbo unveils logo and plate for heritage buildings
Updated :2015-12-15
(insightningbo.com)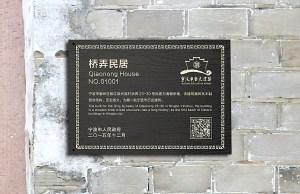 The Ningbo Urban Planning Bureau unveiled the logo and plate designs for historical buildings yesterday after the city selected the first batch of 421 heritage buildings last week.
Xu Min, a 34-year-old Ningbo designer, incorporated the Chinese character of 甬, another name of Ningbo, and icons of a traditional house and a bridge in the logo that will appear in every description plate.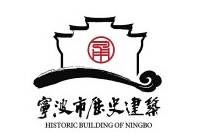 Each plate also shows a serial number and a QR code for people to scan and view information about the building and its stories.