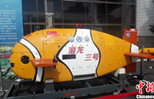 Qianlong 3 makes debut in Shenyang
Qianlong 3, China's newest unmanned submersible, made its first public display in the Shenyang branch of the Chinese Academy of Sciences on May 19. It was a highlight of a two day science promotion public event.
It is an economic, transportation, and resource center for the area between Shenyang and Fuxin.

This district is near the Shenyang South Railway Station and Taoxian International Airport, and a network of aviation, high-speed railway, rail, and expressway lines.

This district marks the revitalization of northeastern China's old industrial base.
China-Germany Equipment Manufacturing Industrial Parkis to be built into a demonstration plot integrating Made in China 2025 and Germany industry 4.0.

The Shenyang Area of China (Liaoning) Pilot Free Trade Zone ,was officially established on April 10, 2017.

This zone was established in 1992, and in 2006 became a province-level economic development zone.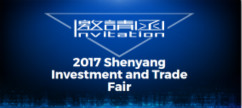 Address: Guomao Building, No. 35 Qingnian Street, Shenyang
Tel: 86-24-22722005 86-24-22722006
Email: info@symoftec.gov.cn