Jilin lawyers settle disputes for farmers
By Jiang Xingguang ( chinadaily.com.cn )
2016-08-08
Lawyers from the Yongji County People's Court in northeast China's Jilin province went to a local farmland to settle disputes on August 3.
The cornfields of the plaintiff and the defendant lie next to each other. The defendant built a small dam in his uphill fields to collect rainwater. As a result, the cornfields of the plaintiff, which lie downhill, got soaked. The two parties frequently quarreled and finally brought the matter before the court.
As it is the busy season for farmers, lawyers from the court measured the affected area in the scorching sun and patiently provided conciliation.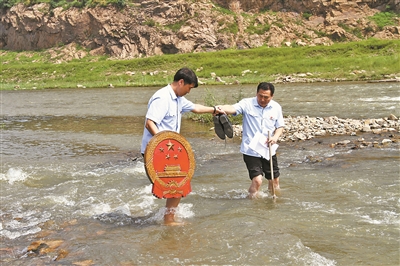 Lawyers from a local court in Jilin province cross a river to reach the disputants. [Photo by Yu Litao and Guo Lei/People's Court Daily]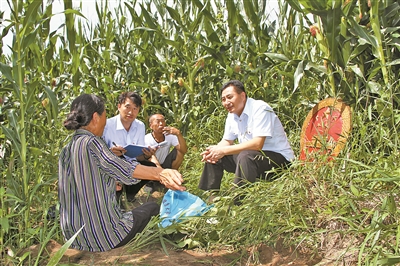 Lawyers from a local court in Jilin province listen to the dispute sitting in the cornfield. [Photo by Yu Litao and Guo Lei/People's Court Daily]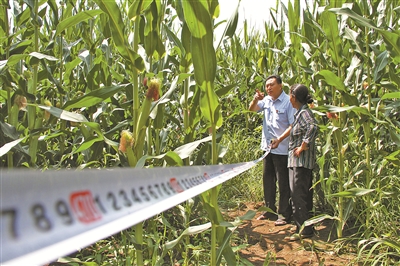 A lawyer measures the damaged area. [Photo by Yu Litao and Guo Lei/People's Court Daily]