Changchun auto exhibition attracts number of exhibitors
( ejilin.gov.cn )
2016-07-18
People came from all over to get a look at the 13th Changchun International Automotive Exhibition, in the city of Changchun, Jilin province, on July 15, 2016, some just to get a glimpse of the interior of the S-concept, a product of China's First Automobile Works.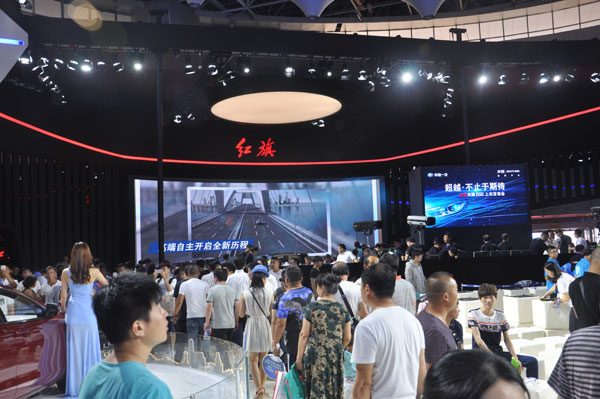 Main exhibition hall of the First Automobile Workshop. [Photo by Liu Mingtai/China Daily]
The exhibition had more than 137 exhibitors from China and abroad, with 1,300 cars on display.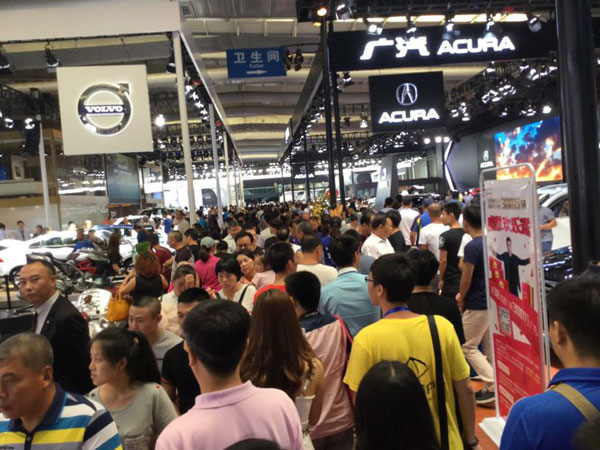 Volvo exhibition hall sees a lot of hustle and bustle among its visitors, at the 15th Changchun Int'l Automotive Exhibition, in Changchun, Jilin province, on July 17. [Photo by Zhang Ping/Jilin Animation Institute]
The 9-day event runs to July 24.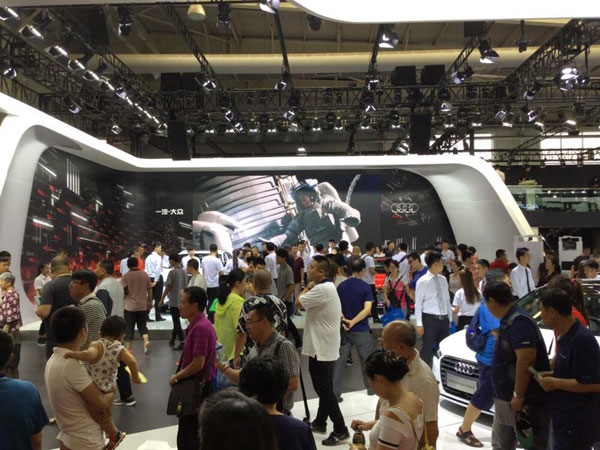 Flock of visitors get a close up of an Audi produced by the First Automobile Works, on July 17. [Photo by Zhang Ping/Jilin Animation Institute]