Jilin promotes e-commerce
( ejilin.gov.cn )
2016-07-13
When rice from Shulan, a county-level city in the Jilin province, became an internet hit, agaric from Jiaohe also became popular with consumers on the online shopping site, Taobao.
On July 9, Bayinchaolu, the Jilin Party Secretary, spoke highly of the development of the e-commerce industry in Jilin city, a development which demonstrates a new business model connecting "distinctive agriculture" and "e-commerce platform".
Pilot zones
Over the past two years, Jilin city has been awarded the national model of e-commerce and has also been chosen as the synergetic development center of e-commerce and express delivery by the Ministry of Commerce.
Projects, including the Jilin National High-tech Industrial Development Zone and yiwang.com, a popular local online retailer, were chosen as the demonstration centers.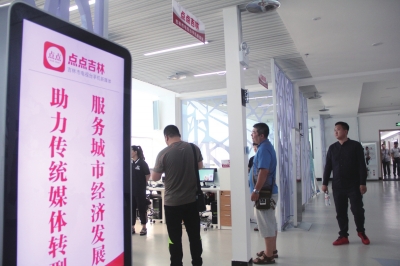 The e-commerce platform of Dian Dian Jilin, a popular mobile phone application, enters the e-commerce industrial park in Jilin city. [Photo/Jilin Daily]
The retail sales through e-commerce added up to 8.06 billion yuan ($1.21 billion) in 2015, a year-on-year surge of 45.6 percent, according to Jilin Daily.
A survey from the e-commerce giant, Alibaba, shows the number of users with Alipay, the online payment platform run by the company, ranked 29th nationwide, or the third in northeast cities only after Shenyang and Harbin.
Leading sites
Jilin city enjoys eight the third party service platforms, including the yiwang.com and songhuajiang.com.
So far, yiwang.com has attracted 2,800 sellers with an average daily order of over 2,400 and the site boasts 260,000 registered users with retail sales in 2015 reaching 110 million yuan ($ 16.5 million).
In September of 2015, an e-commerce site co-initiated by Jilin City and the Alibaba Group went into operation, achieving total sales of 80 million yuan ($ 12 million).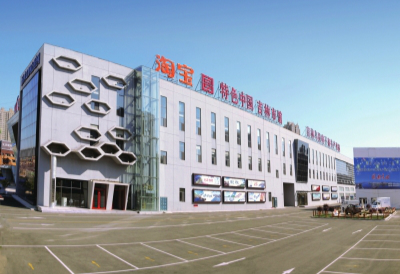 An e-commerce site co-initiated by the Jilin city and the Alibaba Group went into operation in September, 2015. [Photo/Jilin Daily]
The Changchun-based First Auto Works also signed contracts with the platform to promote Internet sales of its car of various models.
Cross-border services
Located on the Zhiyuan street of the Jilin Economic & Technological Development Area, the newly-finished Jilin bonded logistics center has just established strategic cooperation partnership with 23 import export enterprises.
The center also negotiated with world-leading enterprises -- including the Link Hotel Singapore and Russia Railways -- to build the cross-border stores and imported goods retail centers, which targets high-end markets.
Jilin city actively promotes e-platforms of foreign trade and helps local enterprises conduct businesses with South Korea, Japan and Russia to expand distribution channels.