Big Int'l ski meet to open in Changchun
( ejilin.gov.cn )
2016-07-04
The city of Changchun, capital of Jilin province, has announced that it will be holding its first-ever Worldloppet Ski Federation, a sort of skiing Davos Forum, next year, after having won the bid at this year's annual meeting in Finland, on June 28.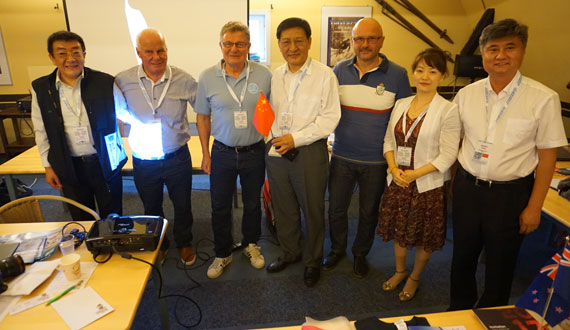 China wins the bid for 2017 Worldloppet host, in Finland, on June 28. [Photo/xwh.cn]
The city is expecting 20 member countries to show up for a meeting at its Jingyue National High and New Technology Development Zone to map out the skiing events for next year. Juha Viljamaa, newly-elected head Worldloppet Ski Federation, said that China deserves to be host and that it can increase relations among member countries and help promote cross-country long-distance skiing in China, especially in its Northeast, and that Changchun has already played host to the long-distance race, Vasaloppet, over the past 14 years, bringing tens of thousands of skiers every year.
Member country representatives voting on the 2017 annual meeting. [Photo/xwh.cn]
One Sweden Worldloppet representative who said he hopes to better understand Changchun's Vasaloppet and its skiing in general added that he is looking forward to going to Changchun next year.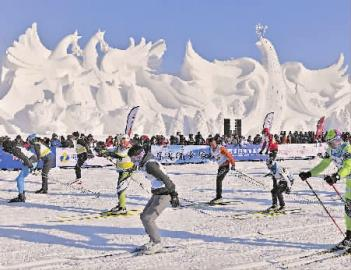 Changchun, capital of Jilin province, attracting global attention with its International Vasaloppet Ski Race, with recognition from the world's largest long-distance ski organization, Worldloppet. [Photo/xwh.cn]
 Member countries are also expected to discuss the 2022 Beijing Winter Olympics at the 2017 meeting of Worldloppet, the largest, highest-level skiing organization, which was established in Sweden in 1978, with 20 members, including Sweden, Norway, the US, Canada, Russia, Australia, Argentina and China.