Chinese peacekeeper's body cremated
( Xinhua )
2016-06-10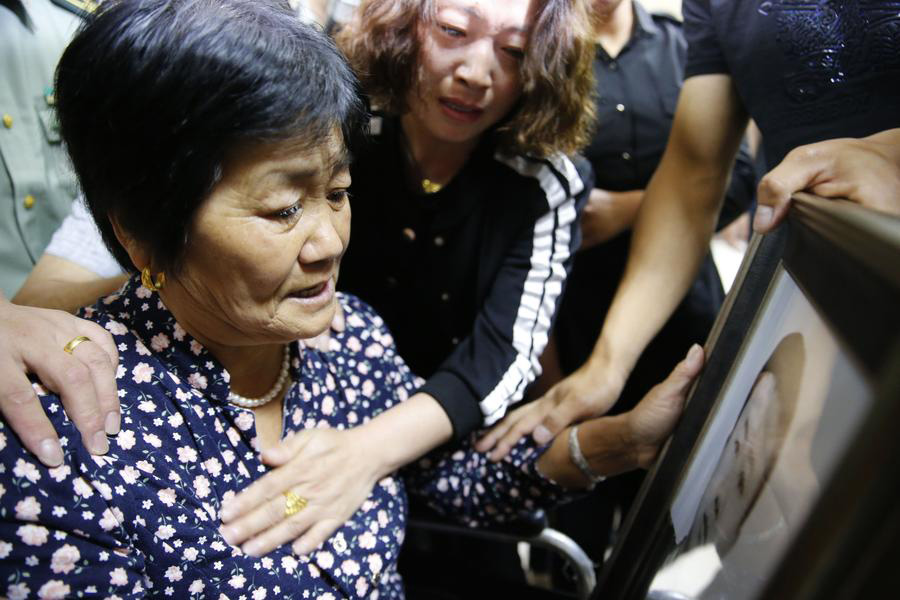 Mother of Shen Liangliang, a killed Chinese UN peacekeeper in a terrorist attack in Mali, weeps at the funeral service in Yongji county, Northeast China's Jilin province, June 10, 2016. Shen was killed in a recent attack by extremists on a United Nations mission camp in Mali which also injured several of his colleagues. [Photo/Xinhua]
The body of Shen Liangliang, a Chinese UN peacekeeping soldier killed in a recent terrorist attack in Mali, was cremated in Northeast China's Jilin province on Friday.
The cremation took place in Yongji county, and the ashes will be escorted back to Shen's home in the central province of Henan.
More than 1,000 people attended the memorial service for the 29-year-old sergeant first class. He had been in service for 11 years.
A vehicle-borne improvised explosive device detonated at a UN camp in the northern Malian town of Gao in the early hours of June 1 (Beijing time), injuring another seven Chinese peacekeepers.
Shen was the 11th Chinese servicemen killed in UN peacekeeping missions abroad. His body was brought back to China on Thursday afternoon.