Foreign students volunteering teaching for village students
( ejilin.gov.cn )
2016-05-31
A foreign student teaching team consisting of 18 students from ten different countries and nine from Delaware State University in the US provided cultural classes in Zhenlai county in northern Jilin province, which borders the Inner Mongolia autonomous region, from May 23 to 25.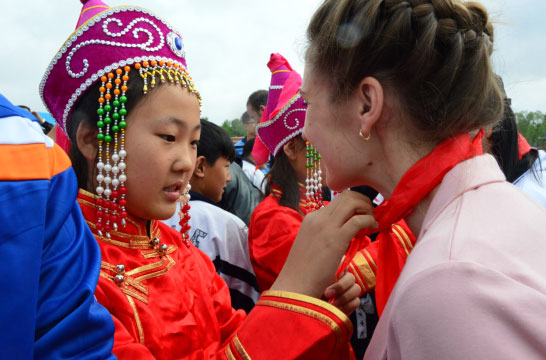 Student tying a red scarf for Julia. [Photo/chinajilin.com.cn]
The teaching programme had language teaching, cultural transmission, and quality training. Foreign students were divided into seven teams to demonstrate difference countries'customs and culture. For example, Julia, a girl from Russia, made pizza in the class.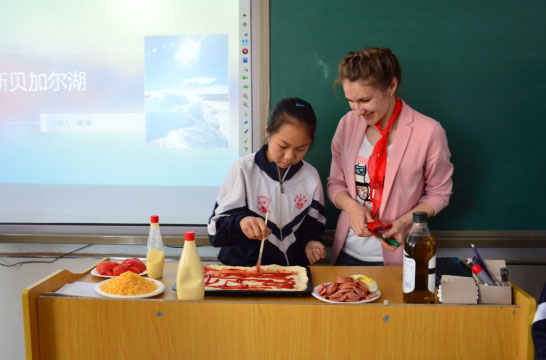 Julia and student making pizza in class. [Photo/chinajilin.com.cn]
Ming, who is from Sudan, brought famous Sudan rose tea. Reyn and Fare are from Mozambique and gave students metical coins as souvenirs (the metical is the currency of Mozambique). Students and teachers from Delaware State University held a wonderful ballet class with students; they also organized a choral music class.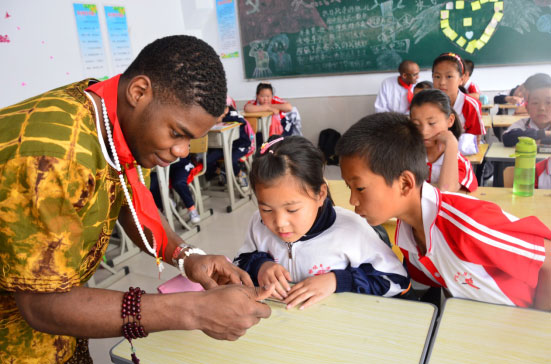 Ryen giving out metical coin to students as souviers in class.[Photo/chinajilin.com.cn]
Students not only learned information, but also understood diverse cultures and customs from this event, which was deeply enjoyed by everyone. The teachers also went to the Zhenlai museum and Momoge natural protection area to understand the history and culture of Zhenlai county.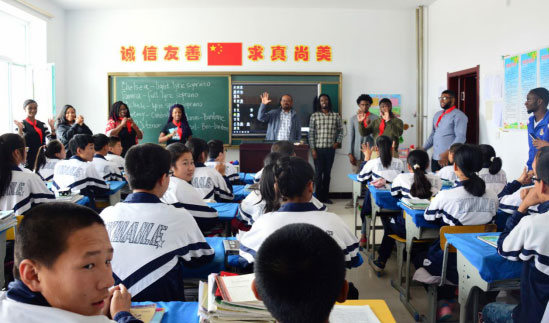 Foreign students taking a music class for local students. [Photo/chinajilin.com.cn]
It was Ryen's fourth time to attend the teaching event. He thinks it is a precious and meaningful chance for him to understand Chinese culture. Tommia, from the US, will never forget this amazing experience. A Vietnamese teacher whose family name is Ruan calls this event the happiest time in China so far.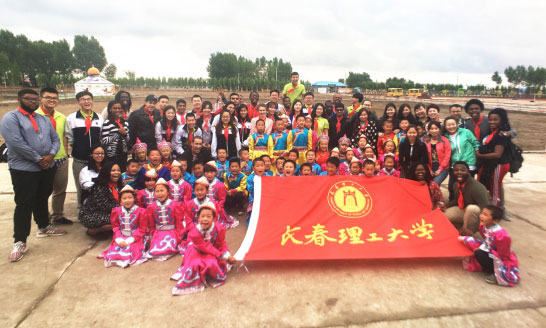 The foreign student teachers pose for a photo with students in Zhenlai county.
The teaching programmewas a project of Changchun University of Science and Technology's 'colorful class'.