Winter sports warming up in NE China
( ejilin.gov.cn )
2015-12-01
Even though a heavy snowfall and falling temperatures disrupted traffic in northeastern China over the weekend, ski resorts enjoyed a tourist rush to the first ski season.
So, Jilin province is announcing its winter tourism programs and opening more ski resorts and holding winter sports competitions.
It also has a tourist train with snowy interior decorations that runs from the city of Changchun down to East Central China to the city of Ningbo, Zhejiang province to attract more visitors to its special winter attractions.
During last year's Spring Festival holiday, winter sports and sightseeing in the province attracted more than two million people and the figure is expected to rise this year.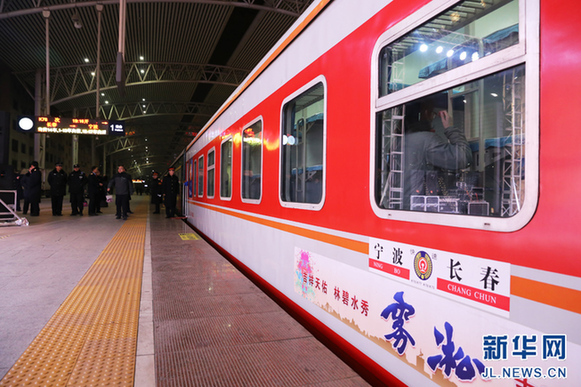 Tourist train from Jilin to Ningbo is there to promote Jilin's unique winter tourism. [Photo/Xinhua]