What does Spring Festival mean to you?
By Wang Zhen ( ejilin.gov.cn )
2015-02-17
Alright, Spring Festival is clearly China's most important occasion for family gatherings, similar to Christmas in the West and, as the big day approaches, every single Chinese is shopping for New Year's necessities -- the more the better.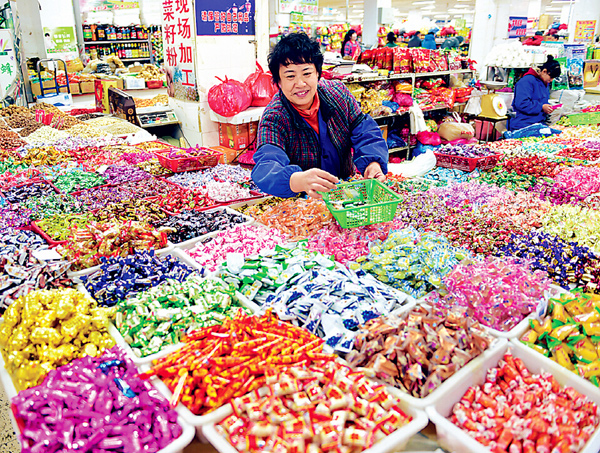 Shop owner putting out extra candies for customers, in Liaoyuan, Jilin province. [Photo by Zou Naishuo/Chinajilin.com.cn]
In addition to the mountain of food for festival feasts, decorations are a mandatory part of the shopping list, to give the rooms a festive atmosphere for rejoicing.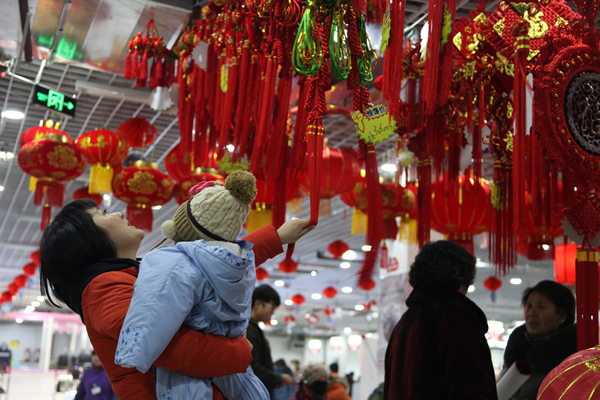 Woman looking at standard decorative items, in Changbai county, Jilin province. [Photo by Zhao Chenghu/Chinajilin.com.cn]
However, for those people living far from home, of whom there are millions, the hope is simply to get back home as soon as possible, while crammed in with other people on a long-distance bus or a train, so they can least have the big dinner with other family members on Spring Festival Eve.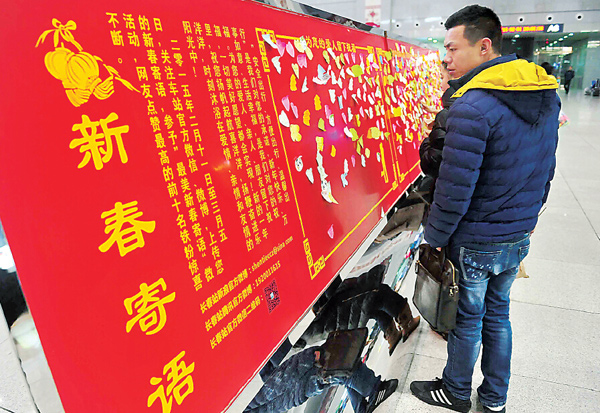 Traveler reading festival greetings from ther passengers, Changchun Railway Station. [Photo by Zou Naishuo/Chinajilin.com.cn]
Meanwhile, the way of festival shopping and even the big feast itself may be getting a bit old-fashioned, so there are many people celebrating the week-long holiday by travelling.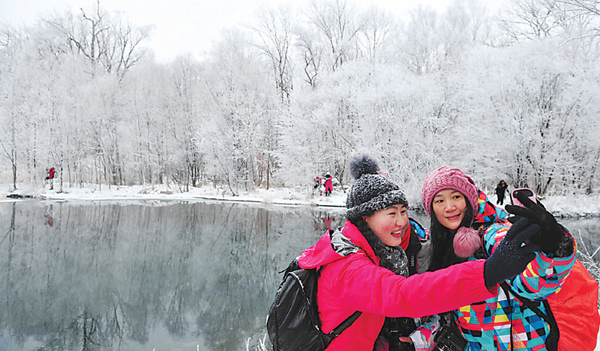 Tourists enjoying the cold weather at Jilin's Changbai Mountain Resort. [Photo provided to ejilin.gov.cn]
 Because, "We simply need to relax."