Ice bar: New spotlight of Changchun ski race
By Wang Zhen ( ejilin.gov.cn )
2014-12-31
Jilin's first ever "ice bar" opened in Changchun on Dec 31, New Year's Eve. It took two weeks to build up the bar, which is located in Jingyue district.
It measures 80 sq m and is able to accommodate scores of customers at a time. All of the walls, chairs, tables, lights and items are made of ice and snow.
The bar is sponsored by the Changchun tourism administration and the city's Jingyue industrial development zone as part of the upcoming international ski race.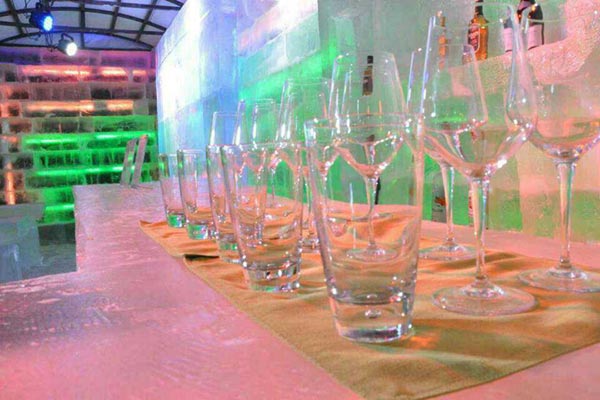 Translucent walls and tables (made from blocks of ice), glistening bottles lined with shelves, and an alternating pink and green glow give the bar a clean, cool, slightly out-of-this-world feel.[Photo provided to ejilin.gov.cn]