Hongye Valley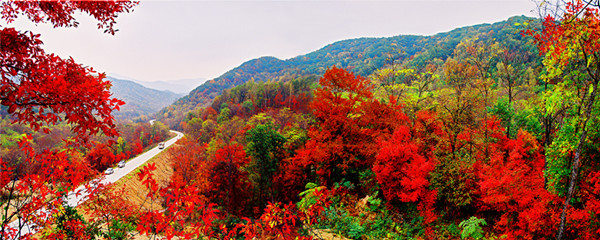 Hongye Valley is located in the Qingling scenic spot of Lafa Mountain national forest park. Its landscape sceneries are picturesque throughout the year. It's filled with red autumnal leaves around mid-October and attracts countless visitors to take in the breathtaking scenery. The valley features imposing mountains, lush forests, rushing waterfalls in summer, and ice and snow in winter.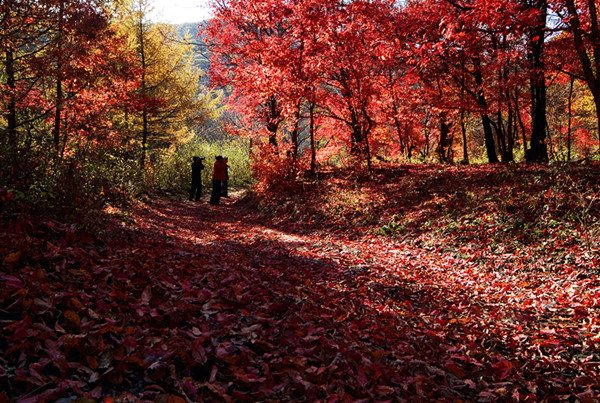 In 2010, Chinese National Geography Magazine arranged for 11 senior experts from the fields of geography, botany, meteorology, tourism, architecture, animals, painting and photography to pick the top 10 autumn sceneries in China. Hongye Valley came in third with a score of 90.75.
The best time to visit is before mid-October, from Sept 25 to Oct 10, to be exact, when visitors can fully appreciate the spectacular red autumn leaves.
The local environment is conducive to the growth of red autumnal leaves, which have a sparking glow to their color, thanks to the long frost period.