Zhangjiagang - a rising city on Yangtze River
( chinadaily.com.cn )
Updated: 2018-07-31
| | | | | | | | | |
| --- | --- | --- | --- | --- | --- | --- | --- | --- |
|   | | Print | | Mail | | Large Medium  Small | | 0 |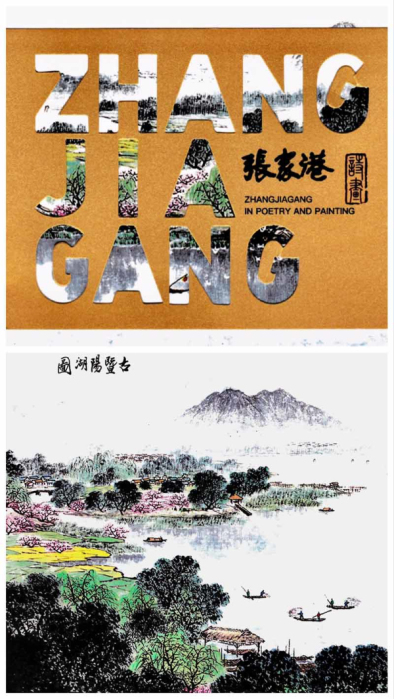 Zhangjiagang - In Poetry and Painting.[Photo provided to chinadaily.com.cn]
Some years ago I realized that even in a lifetime it would be impossible to discover the entirety of China. Although there are large cities internationally known, the country has so many smaller communities that could equally provide excellent experiences while giving insight into local traditions. If only I could just reach them! Recently, having a coffee at Beijing West Station before heading off on a photo adventure to Xi'an a message flashed up on my phone from a friend, Chris, at China Daily. She was asking "Bruce, would you like to join a short journey to Zhangjiagang in Jiangsu?" My first reaction was "Where?" China has so many cities that even someone like myself with 31-year involvement with the country have never visited, far less heard of! After checking I was free, I felt "Why not?" After all, every visit helps increase my understandings of this vast land. Now back in Beijing, looking over photographs and personal memories, it certainly proved worthwhile visiting Zhangjiagang, a "county-level" city under the administration of Suzhou.
First visiting Suzhou in the mid-1990s I was fascinated by the "man-water" relationships across that part of the lower Yangzi River. The land appeared crisscrossed by canals and waterways serving a multitude of "water-towns"; lakeside and island communities; larger cities and ports stretching along the banks of the Yangzi. With mostly level terrain, rising only a few meters above water-level, it is composed of river-borne sediments built up over countless millennial. The shoals formed by these alluvial deposits were called, in Chinese, "shazhou". In 1962 this became the name for the county that in 1986 was elevated to county-level city status and renamed Zhangjiagang, recalling its earlier water function as the "Zhang's port" ("gang"="port'). The city continues as a major international trade port on the Yangzi River, with facilities considerably expanded and modernized.
Most of the region is abundantly fertile with extensive areas of rice cultivation and fish farming, which long formed a major base in the local economy. However in 1993 the city was selected for opening up to foreign trade, something that propelled it away from agriculture and more toward manufacturing. This became a driver for economic growth resulting in the modern, spacious city seen today. With a rapidly improving transportation structure Zhangjiagang sits within the Yangzi River Delta metropolitan region - one of the world's most densely populated areas and one of China's leading economic powerhouses. By 2020 Zhangjiagang will be connected into China's expanding high-speed rail network on completion of the "Hu-Tong" line connecting Shanghai with Nantong on the northern shores of the Yangzi. This has involved construction of a lengthy cross-river bridge carrying both rail and highway traffic.