Lavenders bloom at Xuelang Mountain Scenic Area
(chinadaily.com.cn)
Updated: 2020-05-11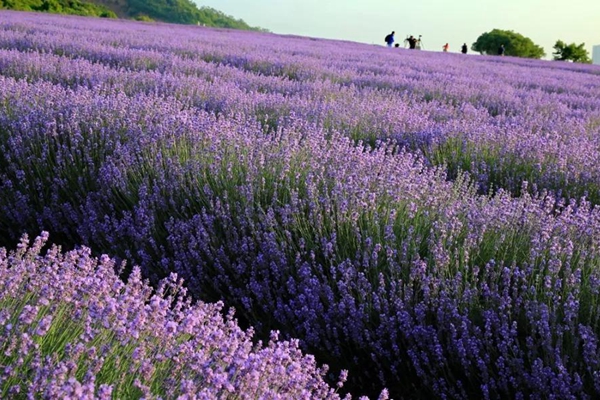 Lavenders bloom at the Xuelang Mountain Scenic Area in Binhu district, Wuxi. [Photo/WeChat account: wxbhfb]
Lavenders have begun blooming at the Xuelang Mountain Scenic Area in Binhu district, Wuxi, turning the mountainside into a sea of purple glory.
The scenic area has been planting lavender for the past eight years, and its lavender field has now expanded to more than 33 hectares.
Now is currently the best time to admire the lavenders, with their sweet aroma permeating the air and rich color dotting the landscape.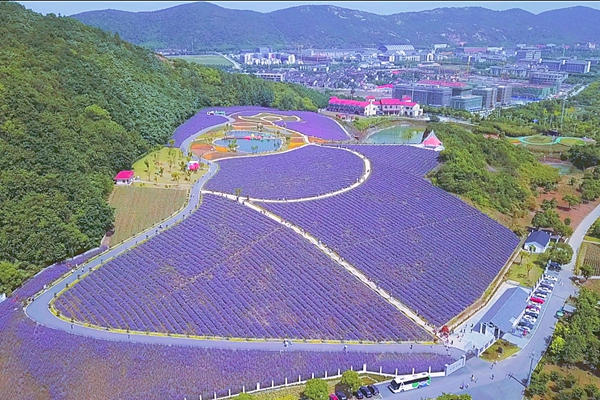 The lavender field covers more than 33 hectares at the Xuelang Mountain Scenic Area. [Photo provided to chinadaily.com.cn]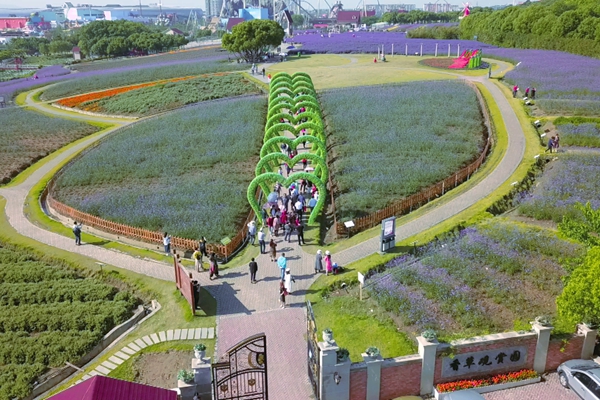 Visitors walk through heart-shaped arches made of flowers and grass at the Xuelang Mountain Scenic Area. [Photo provided to chinadaily.com.cn]
Tel: 0510-81178873
E-mail: haiyulu@163.com