Internet Plus builds a smart city
(chinadaily.com.cn)
Updated: 2015-12-23
In the age of information, the city of Wuxi, Jiangsu province is vigorously pushing its smart city construction by integrating Internet Plus with traditional industries, which is turning out to be effective in promoting the city's modernization as well as facilitating local residents' lives.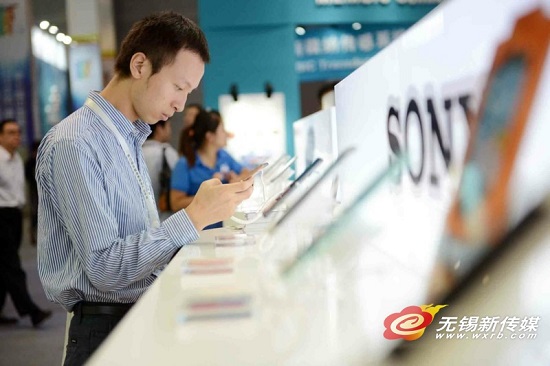 A working staff tests the modern techonology on a mobile phone during an exhibition. [Photo/wxrb.com]
Internet Plus has changed traditional lifestyles and created a new ecological development mode. It is no longer surprising that farmers control the temperature of fishponds with modern devices, doctors test body temperature with a sensor and parents monitor children's travelling route through a bracelet on the wrist. People have benefited a lot from the convenience brought by Internet Plus.
On Oct 19, 2015, the city launched its online public service platform on Tencent's apps WeChat, Mobile QQ and Tencent News to provide 11 public services for Wuxi residents including traffic queries, weather forecasts, and online payments. More services are to come.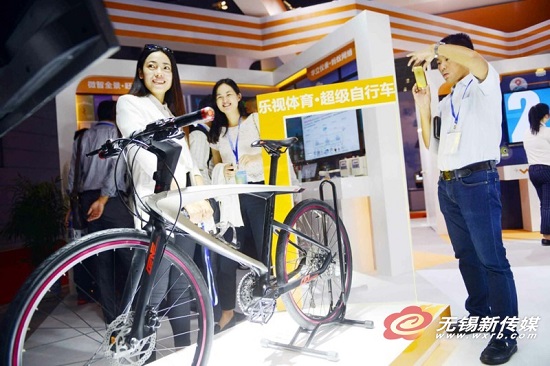 Wuxi citizens get intersted in a bicycle featuring smart technology during an exhibition. [Photo/wxrb.com]
By the end of 2014, there were 979 registered Internet of things (IOC) enterprises in the city with a total investment fund of 200 billion yuan ($31b), rising by 30 percent for four consecutive years. These IOT enterprises are mainly involved in equipment manufacturing, software development, system integration and network operations. The intelligent sensor industry has been listed as the province's only innovative industrial cluster.
At present, the city has set up 13 IOT industry alliances to deepen cooperation with fortune global 500 companies like Microsoft and Siemens. Wuxi enterprises have undertaken IOT projects from more than 20 provinces in the country and 30 countries in the world.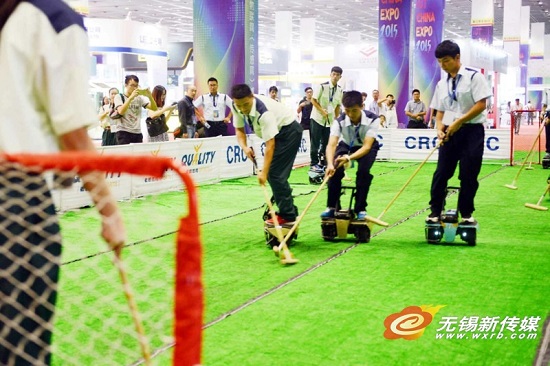 Internet Plus changes the traditional lifestyle and makes life more colorful. [Photo/wxrb.com]
In 2016, Wuxi will strive to enhance its level of smart services in transportation, social security, medical care and environmental protection.
Tel: 0510-81178873
E-mail: haiyulu@163.com