Summer camp fun in Baotou
By Lu Wei Updated: 2016-09-30
Baotou, Inner Mongolia autonomous region, impressed a group of students and teachers from Mongolia with its hi-tech, interactive exhibits about science and advanced industrial development, reports nmgnews.com.cn.
The group of Mongolians took part in a summer camp that featured sightseeing in Baotou and interactions between the Mongolian and Inner Mongolian children.
The Mongolian students and teachers were shown around the Baotou Science and Technology Museum on Sept 25, and were amazed at the exhibits, which employ cutting-edge technology.
On Sept 26, the group visited Beifang Chaungye Co Ltd. The corporation is one of the core subsidiaries of the Inner Mongolia First Machinery Group Co Ltd, the largest machinery manufacturer based in the Inner Mongolia autonomous region. It is a designated manufacturer for railway freight cars, approved by the China Railway Corporation. It is a listed company with an excellent reputation for research and production. Students took pictures with the mining dump trucks produced by the corporation.
Highlights of the summer camp also included performances given by children from the autonomous region and Mongolia to strengthen ties between the two regions.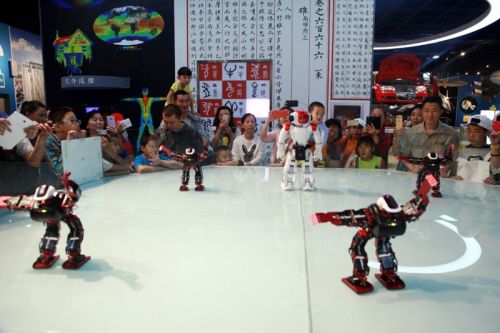 A group of Mongolian students and teachers watch a robot performance during a summer camp in Baotou, Inner Mongolia autonomous region. [Photo/nmgnews.com.cn]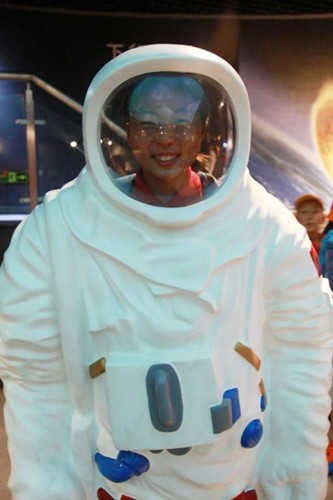 A Mongolian student has fun during the activities organized by the Baotou Science and Technology Museum, Baotou, Inner Mongolia autonomous region. [Photo/nmgnews.com.cn]