Ethnic-themed cartoons spring up in Inner Mongolia
Updated: 2016-08-15
Inner Mongolia cartoon producers are seeking new ways to merge ethnic culture and modern cartoon techniques to stand out in the fierce market competition.
Since the 1960s, cartoons from the area have featured Mongolian ancient folk tales, historical allusions and heroic legends, revealing Inner Mongolia's grasslands culture and lifestyle and proving the region has a big reservoir of resources and materials for animators.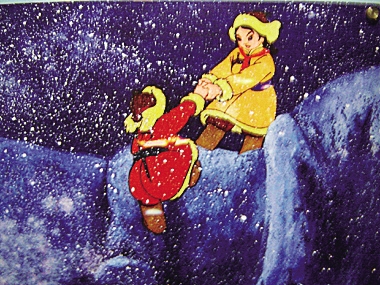 "Heroic Little Sisters in the Grassland", tells a touching story of two little girls who risk their lives to protect the herd. [Photo/Inner Mongolia Daily]
The classic ethnic-themed cartoons include "Heroic Little Sisters in the Grassland", "The Soul of Matouqin", "Hunter Hailibu", "Warriors", "Jiangge'er", "Teenager Temujin", "Dousi in the Grassland", "Suhe's White Horse" and many others.
Ethnic-themed cartoons contain traditional elements of Mongolian culture like the instrument matouqin (or horse-headed fiddle), throat singing-known as "khoomei", ethnic costume, the Nadam Festival, wrestling contests and the beautiful landscapes of the grasslands. In addition, unique techniques are used in the plots, the soundtracks and the characters via an artistic style to display ethnic culture.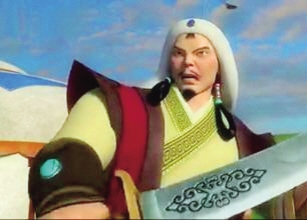 A story featuring Mongolian ethnic culture, "Jiangge'er", produced in a 3-D film and television series. [Photo/Inner Mongolia Daily]
However, the effort is not always smooth sailing. As an insider notes, the animation production process, and particularly the post-production work, is quite challenging and laborious. The investment of manpower, material and financial resources is huge, and quite possibly does not result in any profits afterwards.
Despite there being over 200 registered animation companies in Inner Mongolia, only a few have the capabilities to compete with the big national ones. Some of them however have pioneered a road for the development of ethnic-themed cartoons and gained a great deal of recognition.
In recent years, to deal with the shortage of funds and talent, the government of Inner Mongolia has implemented some policies to support the developing animation industry in the form of loan interest subsidies and production tax allowances. Further preferential policies in finance, taxation, rewards, market access and talent recruitment are also being implemented, according to an official of the Publicity Department of Inner Mongolia.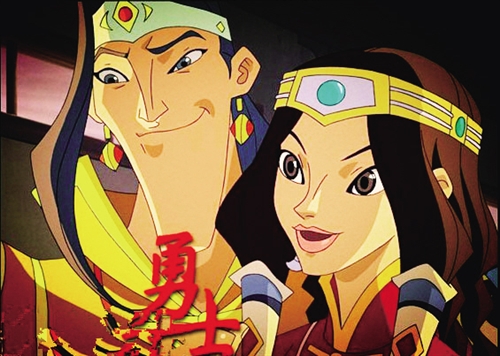 "Warriors", adapted from a folk tale about Mongolian ethnic groups. [Photo/Inner Mongolia Daily]
Cartoon companies are also seeking innovation in their marketing. Tianfeng Animation Company in Ordos, Inner Mongolia, created a cartoon character known as "big-horned bull" that has gained popularity. The company has developed a series of products based around the character, such as comic books and stories, videos, schoolbags and T-shirts.
"Inner Mongolian cartoons need to find a perfect integration between modern life and the ethnic culture to become irreplaceable and exceptional in China's animation industry, and on this basis, we must urgently find conjunction points between our content and artistic expression that cater to market needs," Bao Bailong, the president of the Animation Association of Inner Mongolia, says thoughtfully.