Internet Spring Festival comes to North China farmers
Updated: 2016-02-05
There was joyful singing and dancing to be heard and watched in an activity center in the Donghe district of the city of Baotou, Inner Mongolia autonomous region, on Feb 1, as this year's Farmers Internet Spring Festival Gala got off to a grand start to help the local farmers begin the Spring Festival.
There were hundreds of farmers on hand, watching and performing various programs and enjoying their most important event of the year, which allows them to display their economic and cultural achievements through exhibitions and performances.
This gala merged the Internet with the traditional celebration, with "red envelops" sent by the organizers via WeChat, a social media platform, to famers as gifts and conveying a message of good luck and prosperity for the new year. The gala was also broadcasted live over the Internet, to spread the happiness and joy to more people.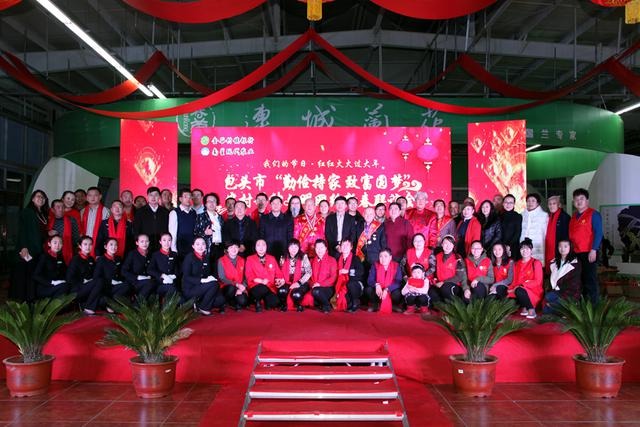 Farmers in group photo at Internet Spring Festival Gala, on Feb 1. [Photo/bt.wenming.cn]