Baotou dough modeling
Updated: 2015-10-29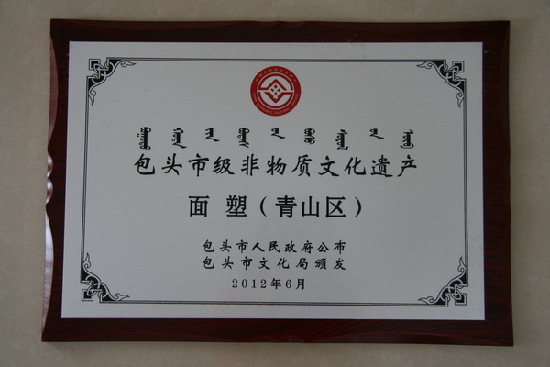 Baotou dough modeling is listed among the city's intangible cultural heritage items in June 2012. [Photo/ btwgj.gov.cn]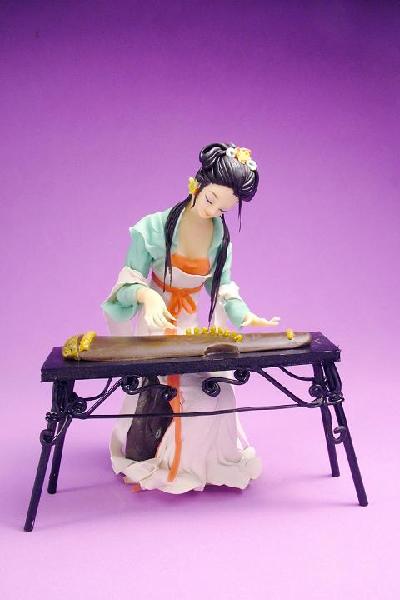 A dough modeling artwork [Photo/ btwgj.gov.cn]
Baotou dough modeling, also known as dough figures, is a traditional folk art originating in Shanxi province. It uses polished glutinous rice, painted with different colors, and is modeled by hand as well as with some simple tools.
The dough modeling artists often peddled their handicrafts from door to door dozens of years ago. Though popular, their dough modeling was viewed only as toys, not valuable art at that time.
The folk art has been listed among the Baotou intangible cultural heritage items since June 2012 and has grown in importance since then.