Sugar-blowing sculpture
Updated: 2015-10-29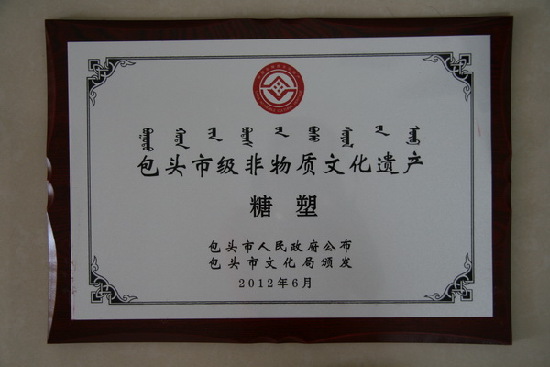 Sugar-blowing sculpture was listed as a Baotou intangible cultural heritage item in June 2012. [Photo/ btwgj.gov.cn]
Sugar-blowing sculpture is a traditional handicraft long popular all over China, especially in Tianmen city and Mianyang city (present-day Xiantao city) of Central China's Hubei province.
Craftsmen melt the sugar, mixing it into colors as required, blow them into different shapes, and make figures with the help of some simple tools such as scissors, small combs, knives, bamboo strips, and springs.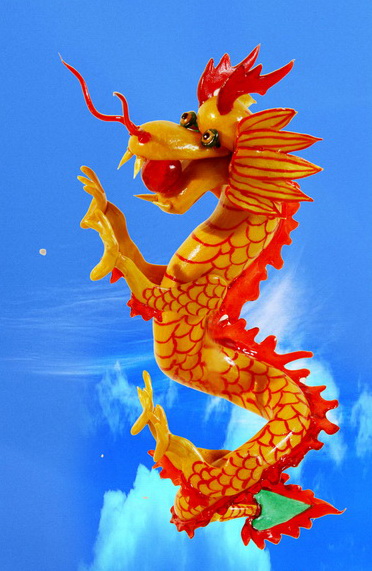 A dragon-shaped sugar-blowing sculpture [Photo/ btwgj.gov.cn]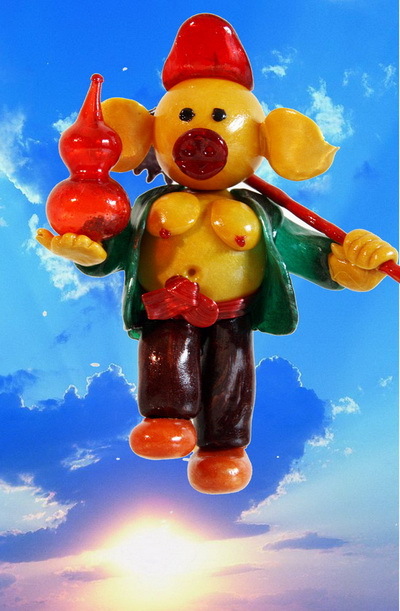 A sugar-blowing sculpture of Zhubajie, a leading role in the Chinese story Journey to the West [Photo/ btwgj.gov.cn]
They can mould the melted sugar into various fantastic shapes, such as flying dragons, humorous Zhubajie (Pigsy, one of the chief characters in "Journey To The West"), as well as some figures from historical stories and legends.
Sugar-blowing sculpture was listed as a Baotou intangible cultural heritage item in June 2012.