Healthcare services in Baotou
Updated: 2015-10-29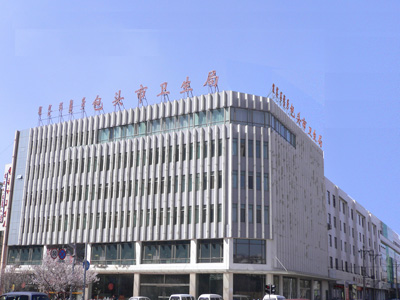 Healthcare services in Baotou [Photo/btwsj.gov.cn]
1. Hospitals and medical institutions
Baotou now has 57 hospitals, 11 maternity and child care institutions, 11 disease-control centers, 11 sanitation supervision institutes, two health education institutes, and one each of the following: emergency medical command center, central blood station, medical information research institute, health services center, community healthcare center, "New Rural Cooperative" healthcare administration center, service center for the e-procurement of medicine and relevant medical supplies, and center for health statistics and information.
It also owns 69 health clinics in towns and villages, 186 community-based health service agencies, 441village clinics, 815 private clinics and 38 outpatient departments.
Among the 57 hospitals, there are 38 public hospitals, 16 private ones, two sanitariums and one medical laboratory (private).
2. Healthcare personnel
There are 24,401 medical staff in Baotou, of which 19,450 are medical and technical personnel (79.71 percent), 1,118 are technical personnel (4.58 percent), and 628 are village doctors and assistant nurses (2.58 percent).
Baotou has an average of 2.93 practicing physicians and practicing physician assistants for every 1000 residents, which is higher than the national average of 1.94. It also has 2.9 registered nurses for every 1,000 residents, higher than the national average of 1.85.
3. Beds in medical institutions
Baotou possesses a total of 15,195 beds, including 13,327 in hospitals, 200 in sanatoriums, 784 in community health service centers, 782 in public health centers, 45 in maternity and children health care institutions and 57 in outpatient departments.
Baotou provides about 4.84 beds for every 1,000 residents, higher than the national average, which is 4.24.
4. Large sized medical devices
Baotou now boasts 32 sets of CT machines, 15 magnetic resonance imaging (MRI) scanners, 14 digital subtraction angiography (DSA) X-ray machines (above 800 milliampere hours), four Emission Computed Tomography (ECT) devices and nine Medical Linear Accelerator System devices.