Baotou
Updated: 2015-10-27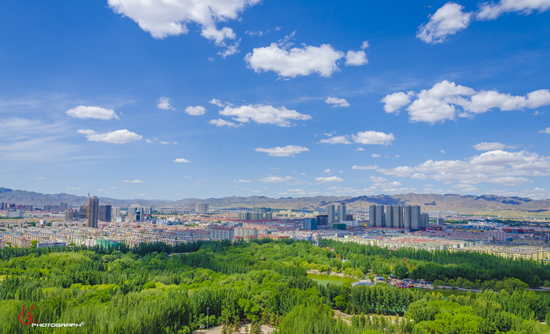 Baotou, also goes by the name Lucheng city, which, roughly translated, means 'a city with deer'. [Photo provided to chinadaily.com.cn]
Baotou is accelerating its transformation into a scientific and technological innovation center from an industrial city, which has more than 180,000 professionals and technicians, 64 national and autonomous regional research and development institutes and 10 key laboratories. It was listed among the first batch of 20 innovative pilot cities in China.
Baotou boasts plenty of attractions. Its historical and cultural scenic spots include the Site of A'shan, Machi Ancient City and the Great Walls constructed during the Warring States period (475-221 BC) and the Qin Dynasty (221-206 BC). It also features famous cultural scenic spots such as Wudangzhao and Meidaizhao temples, landscapes involving Xilamuren Grassland, Jiufeng Mountain and Saihantala Ecological Park.
Baotou has shown its intentions of prioritizing ecological development by building more than 20 parks, 30 plazas and over 120 urban landscapes. Its green coverage has reached 41 percent in built-up areas.
It is also winners of many international and domestic appraisals for its ecology protection, including United Nations Habitat Scroll of Honor Award, National Forest City, National Garden City, National Sanitary City and National Outstanding Tourist City.