Baotou Metal Deep-Processing Zone
Updated: 2015-07-22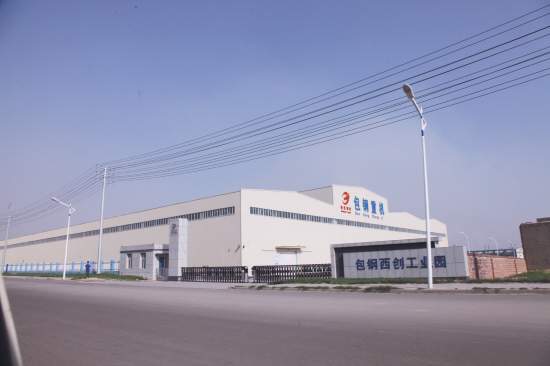 Baotou Metal Deep-Processing Zone [Photo/baotounews.com.cn]
Baotou Metal Deep-processing Zone is a national metal and deep-processing industry demonstration area located in the western part of Kundulun district.
The zone covers a planning area of 37 square kilometers, forming four advantaged industry clusters including metal, stainless steel, rare earth smelting and logistics.
It has plan to construct six functional areas of metal deep-processing, rare earth deep processing, stainless steel, recycling economy, steel chemical logistics and living facilities.
It is devoted to reaching its steel production capacity of 21.5 million tons, a total industrial output value of 160 billion yuan.
Honors
On January 29, 2013, it was awarded the national level steel and deep processing industrial demonstration zone.
On November 13, 2012, the zone was approved to be an autonomous regional industrial park.
In October, 2013, it was authorized to be a Baotou (China) Steel and rare earth deep processing high-tech industrial base.