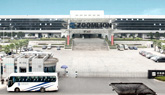 It was established on a 60-square-kilometer area in August 1992.
Changsha county in Hunan province recently released a work program to enhance health promotion in schools.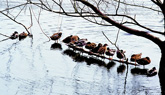 It has Hunan's first zoo with wild animals, and was named as "Shiyan Lake Ecotourism Development Zone" by the Changsha government.
In recent years, the local government has sought to revive the region's long tradition in porcelain making and boost local industry with the cultural influence of ancient Tongguan kilns, which have a history of 1,200 years.
Contact Us
Tel: +86(0731)-8401-8486
Add: No.19, Kaiyuan Rd, Xingsha, Changsha county