Holiday Farms in Changsha county
Huirun International Camping Base
(chinadaily.com.cn)
Updated: 2018-10-19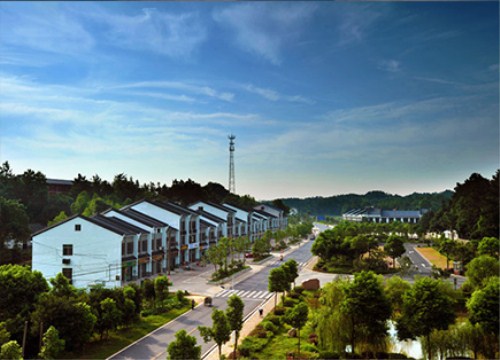 Huirun International Camping Base [Photo/cshuirun.com]
Huirun International Camping Base is a rural leisure and vacation center set against the backdrop of the beautiful scenery of Siluote Lake.
There are multiple accommodation options available, including tent hotels, homestay hotels, wooden houses and recreation vehicles (RVs). The tent hotel is perfect for weekend camping and tourism, while quiet homestay hotels integrate Chinese style and western architecture to make a comfortable living space for tourists. The wooden houses are decorated with floor to ceiling glass windows, providing stunning views of the local area. RV camping has also become popular in recent years.
The site features a recreation club for tourists to relax and a lavender farm which covers an area of 98.85 mu (hectares) with a total investment of 12 million yuan ($1.73 million). Here visitors can enjoy beautiful flowers, taste lavender food and drinks and buy lavender products.
A restaurant, encompassing a cafe, afternoon tea, barbecue bar and country bar, is located at the camping base to provide delicious food for tourists. In addition, farming and folk activities are organized at the base such as picking tea, digging up wild vegetables, planting trees and going cycling.
Address: Songya Lake International Apartment, junction of Dongyi Road and Binhu Road, Changsha county, Hunan province
Tel: 4000256267, 40001691069
Website: http://www.cshuirun.com
In recent years, the local government has sought to revive the region's long tradition in porcelain making and boost local industry with the cultural influence of ancient Tongguan kilns, which have a history of 1,200 years.
Contact Us
Tel: +86(0731)-8401-8486
Add: No.19, Kaiyuan Rd, Xingsha, Changsha county