Holiday Farms in Changsha county
Longhuashan Ecological Farm
(chinadaily.com.cn)
Updated: 2018-10-19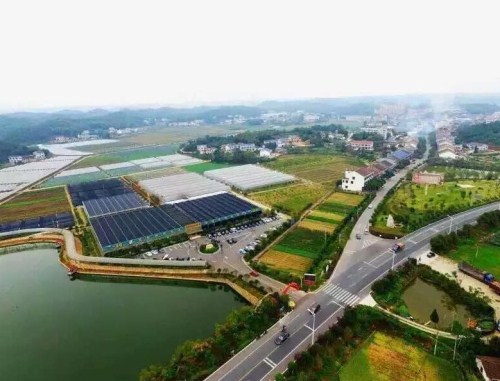 Longhuashan Ecological Farm [Photo/csx.gov.cn]
Longhuashan Ecological Farm was built in 2009 and is about 38 kilometers away from the urban area of Changsha city and 20 kilometers away from Xingsha town, Changsha county. The farm is a collection of ecological agriculture, planting culture, popular science education, leisure and entertainment, and is one of China's new modern agricultural enterprises.
The farm has a standardized green vegetable base of 1,500 mu (100 hectares), a high quality fruit base of 500 mu, fishing water of 40 mu, and an ecological restaurant of 6,000 square meters that can accommodate 800 people. It also sets up recreation and exercise areas and fruit and vegetable picking areas, as well as multiple-sized meeting rooms.
The farm is an ideal place for parties, conferences, vacations and modern agricultural sightseeing.
Address: Lijiashan community, Kaihui town, Changsha town, Hunan province
Tel: 0731-86442388
Website: www.hnlhsny.com
In recent years, the local government has sought to revive the region's long tradition in porcelain making and boost local industry with the cultural influence of ancient Tongguan kilns, which have a history of 1,200 years.
Contact Us
Tel: +86(0731)-8401-8486
Add: No.19, Kaiyuan Rd, Xingsha, Changsha county