Holiday Farms in Changsha county
Xiaowanguo Children's Paradise
(chinadaily.com.cn)
Updated: 2018-10-19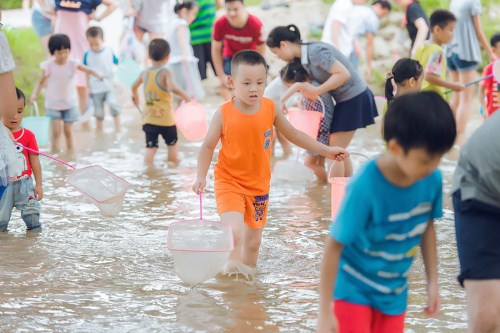 Children play in Xiaowanguo Children's Paradise. [Photo/xiaowanguo.com]
Xiaowanguo Children's Paradise is a natural ecological park focused on parent-child activities. It provides experience programs such as folk culture, farming culture, outdoor training, pasture farming and handicraft activities.
The park organizes and plans a variety of thematic activities by combining important festivals and customs that allows children to enjoy themselves and experience traditional folk culture.
Depending on the season, the park hosts fruit planting exhibitions, training and education programs. There is an outdoor training base that teaches children about the farming lifestyle. The park also offers a variety of handicraft classes, such as a carpentry workshop, a pottery room, and a baking room.
Address: No 357, Xinjiang village, Huanghua town, Changsha county, Hunan province
Tel: 0731-86365555
WeChat:HNXWG2014
Website: www.xiaowanguo.com
In recent years, the local government has sought to revive the region's long tradition in porcelain making and boost local industry with the cultural influence of ancient Tongguan kilns, which have a history of 1,200 years.
Contact Us
Tel: +86(0731)-8401-8486
Add: No.19, Kaiyuan Rd, Xingsha, Changsha county